Back in the olden days, you took your kids to a farm on the weekend to teach them about the animals. Nowadays, the lessons are about big government regulations and excessive litigation. At least that's the lesson I took away from a recent trip to the Massachusetts Audubon Society's Drumlin Farm. The photos below are pretty much self-explanatory.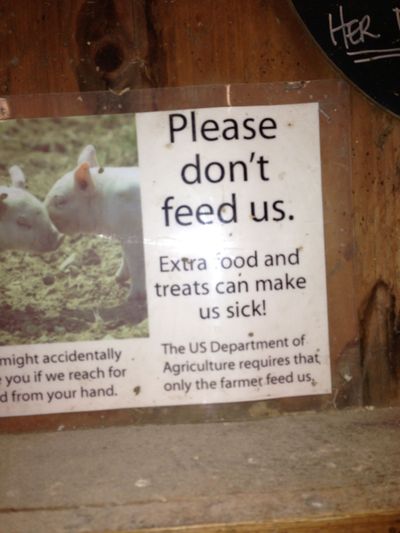 "The U.S. Department of Agriculture requires that only the farmer feed us."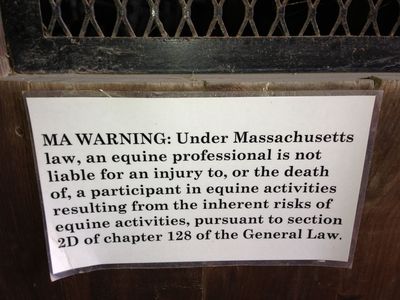 "Under Massachusetts law, an equine professional is not liable for an injury."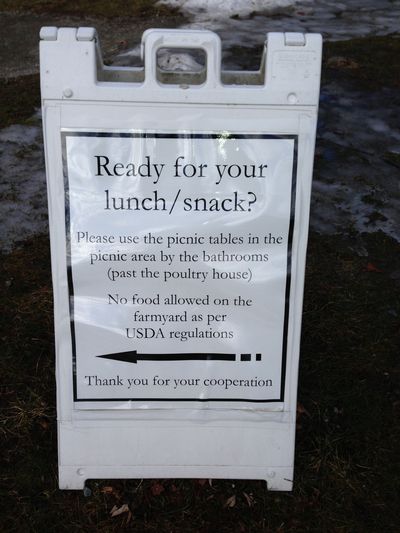 "No food allowed on the farmyard as per USDA regulations."