June 14, 2017 at 3:12 pm
From my May 27 Las Vegas Review-Journal column on similarities between Trump and John F. Kennedy:
The most terrifying way in which Trump resembles Kennedy is in the bitter hatred that is directed at him by his opponents.

Kennedy was reviled by both the far left on college campuses and by the extreme far right. In the end, he was slain by a self-described Marxist who had spent 32 months in the Soviet Union.

There are no shortage of people who hate Trump enough that they'd be glad to see him killed.
Since that column appeared, we've seen:

Continue Reading
June 14, 2017 at 2:17 pm
Here's something you don't see often: on the same day, both NPR and the New York Times separately unleash long investigative articles critical of a drug, Vivitrol, made by a pharmaceutical company, Alkermes. The NPR story, provided by "Side Effects Public Media," is here. It ran at eight minutes, 15 seconds on "All Things Considered," which is pretty good play as far as NPR goes. The New York Times article is here; it ran on page one.
Now, maybe it is a total coincidence that NPR and the New York Times independently decided to pursue lengthy articles about this drug with the same skeptical-verging-on-hostile point of view. I emailed the NPR/Side Effects reporter and tweeted at the Times reporters to ask them about the "coincidence" and where they got the idea for the story; they did not respond. I also emailed Alkermes and got no response.

Continue Reading
June 13, 2017 at 11:56 am
The less-than-stellar record of the special counsel investigating Russian interference in the presidential election, Robert Mueller, is the topic of a piece I wrote that was published in the New Boston Post. Please check the article out by clicking here.
GE and the Limits of Immelt-ism
June 13, 2017 at 11:46 am
Jeff Immelt's departure from the CEO spot at GE is the topic of my column this week. Please check it out at the New York Sun (here) and Newsmax (here).
June 12, 2017 at 4:08 pm
The editor and publisher of the Hillsboro, Ohio, Times-Gazette, Gary Abernathy, reflects on his decision to endorse President Trump in the presidential election:
The negativity that permeates Trump coverage is a frequent subject of conversation here. Matters that are not frequently discussed: James Comey, tax returns, the Paris climate accord and the Russians. Instead, we talk about the heroin overdose epidemic ravaging our community....I'm still astounded that our brief endorsement of Trump garnered such attention. In the end, Trump won the state by a solid eight-point margin. Consider the fact that Trump won the popular vote in 30 states, but in most of those states not a single newspaper endorsed him. Could there be better evidence of the gulf that exists between what is called the "mainstream media" and millions of Americans?
June 11, 2017 at 9:33 am
Sunday's New York Times has a dispatch by Chris Buckley from Chishi, China, that is a terrific antidote to years worth of Thomas Friedman columns and speeches by U.S. politicians of both parties about how America needs to spend more taxpayer money on "infrastructure" to keep up with China:
Fueled by government-backed loans and urged on by the big construction companies and officials who profit from them, many of the projects are piling up debt and breeding corruption while producing questionable transportation benefits.

Continue Reading
June 6, 2017 at 12:02 pm
Richard Nixon is not high on my list of admired presidents, but something he said when he left the presidency may be worth recalling by those on all sides at this moment when comedian Kathy Griffin is in the news for posing with a blood-drenched mask of President Trump: "Always remember, others may hate you, but those who hate you don't win, unless you hate them. And then, you destroy yourself." Video embedded below.
June 6, 2017 at 11:49 am
Bloomberg Markets has an interview with Blackstone chairman and CEO Steve Schwarzman. Here is Mr. Schwarzman's view of President Trump:
I think that the current president is quite practical in terms of being willing to change his positions and is quite practical in terms of what's effective, what can work. He's very driven on execution and has some very strong ideas on regulatory reforms and changes in tax. I would say he's extremely pro-growth, which gets described as pro-business, but it's really pro-growth, pro-job creation. Every president has some type of ideology, and the current president is basically a capitalist who believes in efficiency. I think that's what his ideology is. So whenever he sees something that is inconsistent with efficiency, he'll abandon what he said before in order to get to execution. The previous government was different. They had a very strong ideology, which wasn't necessarily as simple as capitalism.
If that's an accurate assessment, it's not bad.
EpiPen Underpriced Despite Times Complaint
June 5, 2017 at 4:31 pm
EpiPen pricing, and a New York Times article on that issue, are the topic of my column. Please check the full column out at Newsmax (here) and Reason (here).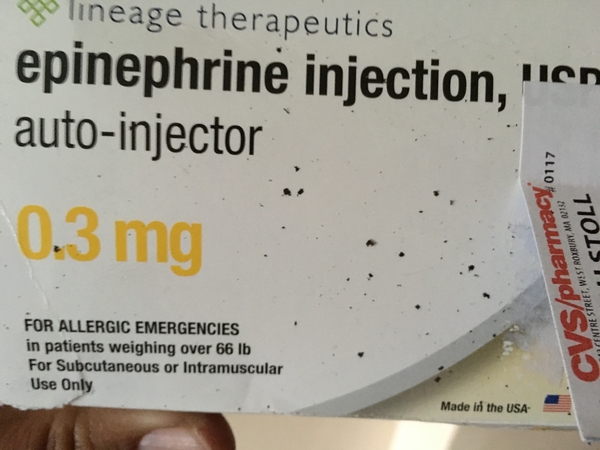 June 4, 2017 at 5:45 am
Beit Hatfutsot, The Museum of the Jewish People, was a stop I made while on a recent trip with my family to Israel. The museum, which is on the campus of Tel Aviv University, has a relatively new and kid-friendly exhibit titled "Heroes — Trailblazers of the Jewish People." What's relevant for the FutureOfCapitalism audience is that among the heroes portrayed there are Milton Friedman, the Nobel Prize winning University of Chicago economist who advocated school choice, lower taxes, and less regulation, and Ayn Rand, the novelist who also was an advocate of the individual against the state.

Continue Reading
Trump and the Wanting of Levine
May 28, 2017 at 4:03 pm
Though David Halberstam has been having a moment on the tenth anniversary of his death, the Halberstam who best captured the current situation was actually David's older brother, Michael Halberstam, in his 1978 novel The Wanting of Levine. That book and its fictional anticipation of President Trump were the topic of my column this past week. Please check the column out at the New York Sun (here) and Newsmax (here).
May 28, 2017 at 3:48 pm
President Kennedy's 100th birthday and Donald Trump are the topic of my column in Sunday's Las Vegas Review-Journal. Please check out the full column by clicking here.
May 21, 2017 at 3:05 pm
President Trump's visit to Jerusalem is an opportunity to celebrate the city's remarkable success under 50 years of unified Israeli rule, I write in my column for the Sunday Las Vegas Review-Journal. Please check the full column out by clicking here.
May 19, 2017 at 3:47 pm
Toward the end of a New York Times news article about rising online sales at Walmart comes this passage:
It has also cut back on labor costs, relying more on automation. Customers at many stores can now make purchases through self-checkouts.

The company has begun testing drones to handle inventory at its labyrinthine warehouses. In March, the company received a patent for a process in which drones would transport products between departments in stores.
The Times doesn't say so, but it's almost as if increasing state and local minimum wage laws, combined with the federal mandate to provide health insurance to employees, have helped make Walmart decide that it's more cost-effective to do some jobs with machines instead of with humans.
May 19, 2017 at 12:51 pm
At Bloomberg News, Matt Levine comments on the settlement between the Securities and Exchange Commission and money manager Leon Cooperman:
It is a little disappointing as a matter of incentives. What if he's totally right? What if he did nothing wrong, and could prove it in court, but would rather pay $5 million in settlement costs than $8 million to lawyers? What incentives does this settlement create for the SEC to go after the next dubious insider trading case?

Continue Reading