January 20, 2022 at 8:43 am
January 16, 2022 at 9:09 pm
The New York Times business section has an article blaming Marc Benioff's compensation for homelessness in San Francisco. Really:
His individual compensation the next year would exceed $28 million, most of it in stock grants and stock options. These sorts of pay packages — typical for executives of technology companies — were a key driver for the astronomical housing prices of the Bay Area, a primary cause of the very homelessness that Mr. Benioff was intent on eliminating.
Seems like a stretch to me. If you think skyrocketing housing prices are "a primary cause" of homelessness, how about the land use and environmental restrictions—single family zoning, nothing near a ridgeline or a live oak or too close to the coastline—that have constrained housing supply. Reviewing Thomas Sowell's Intellectuals and Society here in 2010, I wrote:

Continue Reading
January 16, 2022 at 4:27 pm
It hasn't yet attracted much attention, but something to keep an eye on is the House Select Committee on Economic Disparity and Fairness in Growth. From the "about" section of the committee's website:
The Select Committee on Economic Disparity and Fairness in Growth will develop solutions to the key economic issue of our time: the yawning prosperity gap between wealthy Americans and everyone else. America is more unequal today than it has ever been, and far more unequal than other developed nations. Great wealth disparities slow our economy, poison our politics and offend our moral sensibilities.
It's not accurate that America is "far more unequal than other developed nations." Data from the OECD shows South Africa, Chile, Mexico, Costa Rica, Bulgaria, and Turkey all have more income inequality.

Continue Reading
January 16, 2022 at 3:55 pm
The crisis of trust will outlast the coronavirus pandemic, I write in my column this week. Please check out the full column at Newsmax (COVID-Borne Distrust of Doctors, Politicians Will Outlast Pandemic) and at the New York Sun ("To Explain the Ornery Reaction to Covid, Try Critical Race Theory.")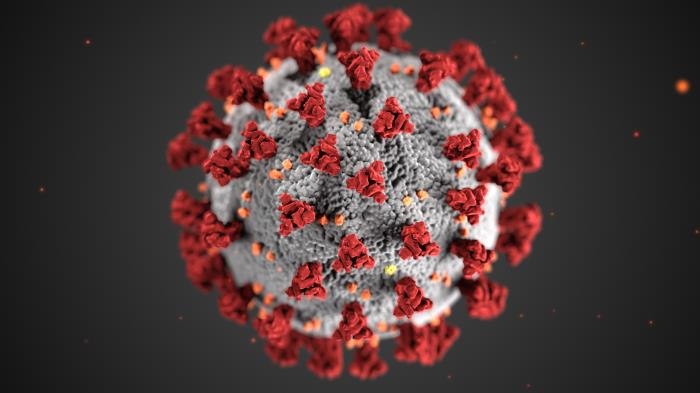 January 9, 2022 at 10:22 am
A letter to the editor in the New York Times Book Review contends, "Virtually all war is fought mostly by poor or at most middle-class folks enticed to join up by the economy and the mythical propaganda of the wealthy who will not fight." It's a letter about a review of a book mostly about World War II. In that war Joseph Kennedy Jr. was killed in action. John F. Kennedy narrowly escaped death while serving in the Navy. George H.W. Bush's plane was hit by anti-aircraft fire. Robert Morgenthau had his boats torpedoed and bombed. The Kennedys, Bush, and Morgenthau were all from wealthy families. Many wealthy families, far from propagandizing for American entry into World War II, were trying their best to keep America out of it, at least until Pearl Harbor. It may be true that war is fought "mostly" by poor or at most middle-class folks, but that is the nature of the income distribution in the general population. It's not true, at least in the World War II case, that the wealthy wouldn't fight. It's not clear what motivates the Times letter-writer (or the editors who selected the letter for publication), but the letter doesn't seem to be motivated by the historical evidence of the case in question. If I had to speculate, I'd be tempted to say they maybe have something against "the wealthy."
January 7, 2022 at 8:57 am
From the New York Times news article about the New York Times Company's acquisition of the Athletic, a sports news website that the Times says has 400 newsroom employees, "in an all cash deal valued at $550 million.":
The Athletic brought in about $65 million in revenue last year, with operating losses of roughly $55 million, Ms. Levien told analysts Thursday.
Plenty of companies lose money for years in growth mode and then eventually become profitable, though some also never do. In the meantime, though, if annual operating losses of $55 million on revenues of $65 million yield a valuation of $550 million...well, no wonder that a star Times employee like Ben Smith would leave to start his own new thing. Maybe sports are something different because fans are so passionate about it and there is a potential gambling tie in. Or maybe the Times is just overpaying for a money-losing startup to try to give the stock market the illusion that it is a digital growth company rather than a legacy news business.
January 5, 2022 at 6:17 am
January 3, 2022 at 6:13 pm
As the one-year anniversary of the January 6 Capitol Hill violence approaches, what's striking to me is the element of Trump nostalgia on the left. Not that they miss Trump, exactly; but they may miss the simplicity of having a person to blame for all the country's problems, and to mobilize against. What can be more grandiose than rising to defend democracy?
By comparison, the current problems—soaring inflation, rising coronavirus case counts, a resurgent Russia, China and Iran, sagging labor force participation, political polarization and legislative gridlock—are less conveniently blamed on a single individual (though the Republican presidential candidate in 2024 will certainly try to pin them all on President Biden.)
Re-living the year-ago storming of Capitol Hill is a kind of escape from the present reality. Unpleasant though it was, at least it is safely behind us.
January 2, 2022 at 10:19 am
From a New York Times business section article about how job applicants and employers negotiate about pay:
At a time when most policies aimed at helping parents, especially women — like paid parental leave and child care support — are stalling out or facing resistance, the bans on salary history have been far less controversial, often garnering bipartisan support, said Andrea Johnson, who has pushed for these laws through her work at the National Women's Law Center...

The bans are still so new that it's hard to really judge how much has changed. Massachusetts's law, the first in the country, went into effect in 2018. There is some preliminary research showing that pay for women who change jobs has increased slightly in states with the bans. But other research shows less promising results.

Continue Reading
December 22, 2021 at 12:38 pm
The New York Times news account of the federal criminal conviction of a Harvard chemistry professor and former chairman of the chemistry department, Charles Lieber, is striking for its assessment of the motive of the crime—that Lieber was trying to advance his chances for a Nobel Prize.
From the Times article:
money wasn't the reason, he said. By training young scientists in the use of technology he had pioneered, he hoped to burnish his credentials with the committee that decides the ultimate scientific honor.

"This is embarrassing," he said. "Every scientist wants to win a Nobel Prize."
The Times article concludes:
He tried to impress on the two special agents that a different motive, the desire for acclaim, had brought him to partner with Wuhan and train scientists there.

Continue Reading
December 21, 2021 at 8:04 pm
December 17, 2021 at 8:25 am
December 14, 2021 at 8:37 pm
Harvard Professor Louis Menand writes in the December 20, 2021 New Yorker: "In the creation of the modern university, science was the big winner. The big loser was not literature. It was religion. The university is a secular institution...."
The Harvard Crimson's survey of the university's incoming freshman class in fall 2021 reported, "Freshmen mostly identified as not at all religious (32.3 percent) or not very religious (21.5 percent); only 2.4 percent of respondents said they were extremely religious.... In addition, the Class of 2025's religious involvement correlated with their political beliefs. No respondent who identified as extremely religious said they were very liberal, compared to 44.2 percent of nonreligious respondents. Likewise, only 4.2 percent of nonreligious respondents said they were very conservative, compared to 12.5 percent of extremely religious respondents."

Continue Reading
December 13, 2021 at 6:04 am
Pretty smart Ross Douthat column about Biden, Trump, and the press: "my sense is that Trump's negative coverage reflected more stalwart opposition (the president we oppose is being terrible again) while in Biden's case the negativity often coexists with implicit sympathy (the president we support is blowing it, and we're upset)."
Douthat says the negative coverage of Biden reflects an underlying reality: "here's the overall picture: A president who ran on restoring normalcy is dealing with a pandemic that stubbornly refuses to depart, rising inflation that his own White House didn't predict, a border-crossing crisis that was likewise unanticipated, increasing military bellicosity from our major adversaries, stubbornly high homicide rates in liberal cities, a party that just lost a critical gubernatorial race and a stalled legislative agenda. And moreover, he's confronting all of this while very palpably showing the effects of advancing age..."
December 8, 2021 at 9:53 pm
Mutual fund giant Vanguard recently announced plans to launch a new fund called the Vanguard China Select Stock Fund.
The Vanguard press release says the fund "will have estimated expense ratios of 0.83% for Investor Shares and 0.73% for Admiral Shares," or eight or nine times Vanguard's average expense ratio, which the firm says is 0.09%. It doesn't seem like a great opportunity to me, paying eight or nine times the ordinary price for the chance to invest in a country with one-party communist rule, no rule of law or free press, and what the U.S. government says is an ongoing genocide.

Continue Reading