Seen in front of a restaurant on Chambers St. in Lower Manhattan: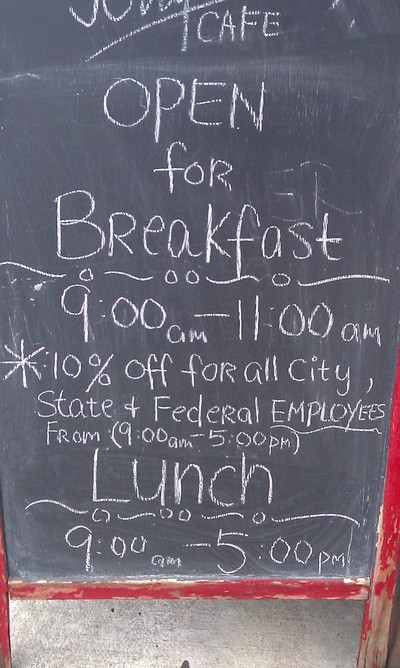 "10% Off For All City, State, and Federal Employees" Photo/FutureOfCapitalism.com
The restaurant owners should have the freedom to price their meals however they choose, so long as they aren't getting any special treatment from the government employees in return for the discount. And I can understand patriotic companies who give discounts to active-duty military personnel or even their families. But those of us who work in the private sector also have the freedom to choose not to patronize businesses that charge higher prices to those of us who earn a living through voluntary transactions rather through the taxing power of government.