From a New York Times Magazine article about the destruction of Chicago's Cabrini-Green public housing projects:
Even today, the federal government devotes three times as much each year to mortgage-interest deductions and other subsidies to the speculative real estate market — essentially public housing for homeowners — than to the entire annual budget of the Department of Housing and Urban Development.
No matter what your view is of the home mortgage interest deduction, it's really quite a leap to declare that when an individual borrows money from a bank to purchase a house, it amounts to "public housing" in the same way it does when the government builds an apartment building and rents out apartments at a below-market rent. The interest income is taxable to the lender, so it makes some symmetrical sense for the interest payment to be deductible to the borrower. (The same applies to corporate bonds, but that's another story.) Often a substantial down payment is required, and if you don't pay the mortgage you risk getting foreclosed on. But the idea that some private house that a private individual borrowed money for and purchased amounts to "public housing" because of the tax deduction for mortgage interest is the kind of silliness that can indicate an underlying belief that basically everything really rightfully belongs to the government, anyway.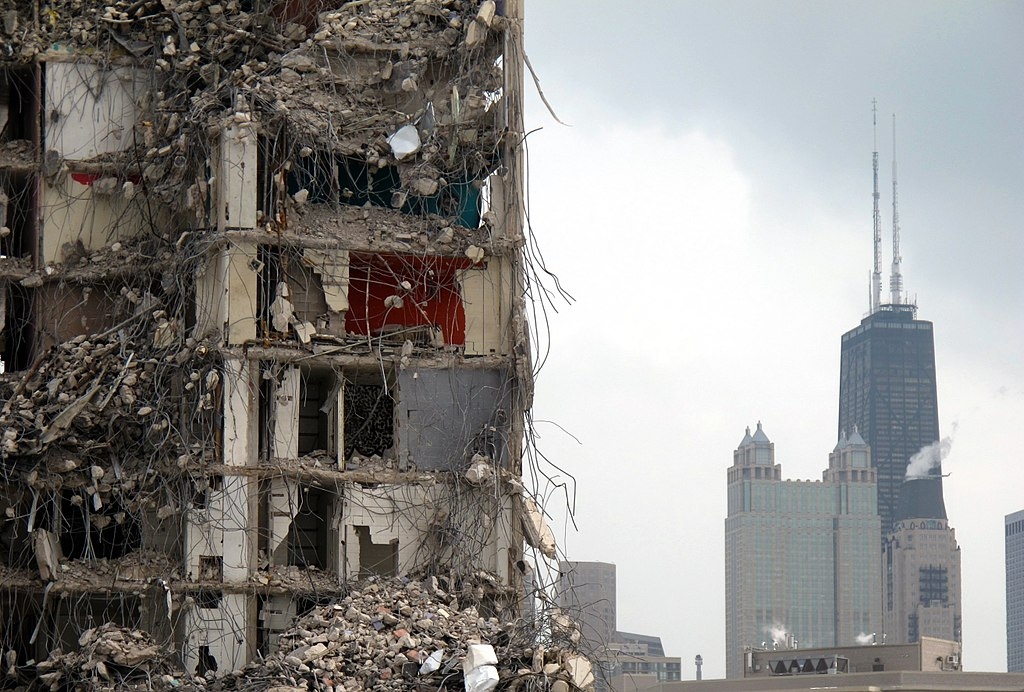 Pictured: The demolition of one of Chicago's Cabrini-Green public housing buildings, February 15, 2009. (Image source: Joe M500/Wikimedia Commons)