In investing, the concept of compounding means that a small difference in savings or expenses can, over time, translate into a large one. A similar concept applies in navigation. Set off a few degrees off course on a short trip and you may wind up approximately where you were going. But if the trip is across an ocean, or a continent, by the time you arrive at your destination, a few degrees may mean a difference of hundreds of miles.
The same idea applies to political and policy mistakes. What may seem like minor or forgettable failures can turn out to have large and lasting effects.
What we appear to be seeing now with the government raid of the offices of President Trump's lawyer, Michael Cohen, is a compounding of a series of political and policy errors that Republicans have made over the years.
If, as has been reported elsewhere, one thing that prosecutors are looking at is whether Cohen's reported payment to Stormy Daniels constituted an in-kind contribution to the Trump campaign in violation of statutory limits, one error is the campaign finance system, and those limits, in the first place. When Republicans had power in Washington, rather than rolling back those limits, they've added more restrictions, as they did with the Bipartisan Campaign Reform Act of 2002 that was sponsored by Senator McCain and signed into law by President George W. Bush. Trample the First Amendment, and eventually the consequences will be unfavorable.
It was an error for President Trump to appoint Jeff Sessions attorney general. The most favorable explanation is that Trump thought that by removing the most hard-line opponent of immigration from the Senate, it increased the chances of reaching a reasonable legislative solution to immigration issues. But plenty of people could see at the time that Sessions was insufferable. He could have been discarded after the election like Governor Christie or Mayor Giuliani, rather than rewarded with a post, like attorney general, that he wasn't really up to.
It was an error for Trump to allow the appointment of a special counsel. They are set up in a way that guarantees trouble, because they operate outside the normal political accountability structure.
It was an error for the Republicans to pursue President Clinton with a special counsel probing his personal relationships. It's possible to parse the differences between Monica Lewinsky, Paula Jones, and Stormy Daniels, but once one establishes the idea that a president may be prosecuted while in office for that sort of thing, it is open season.
It was an error for Republicans to look the other way while the FBI and the U.S. Attorney for the Southern District of New York went too far in prosecuting local politicians and "insider traders." Republicans cheered when it was Democrats such as Assembly Speaker Sheldon Silver or Governor Cuomo or Mayor De Blasio who came under the prosecutor's sights (though neither Cuomo nor De Blasio have personally been charged with any crimes, just their associates). None of that is to say that a politician or a political aide should be immune if they commit a genuine crime. But the FBI and the prosecutors seem to have veered beyond crime solving to something else, a kind of aggressive scrutiny of politicians in search of anything that might possibly be construed as a crime.
We shall see what Mueller and the New York prosecutors come up with. It may in the end be information that voters in 2020 or 2018 consider to be material to their choices. Or it may not be. But for anyone wondering how we got here, the compounding of all these errors is part of the story.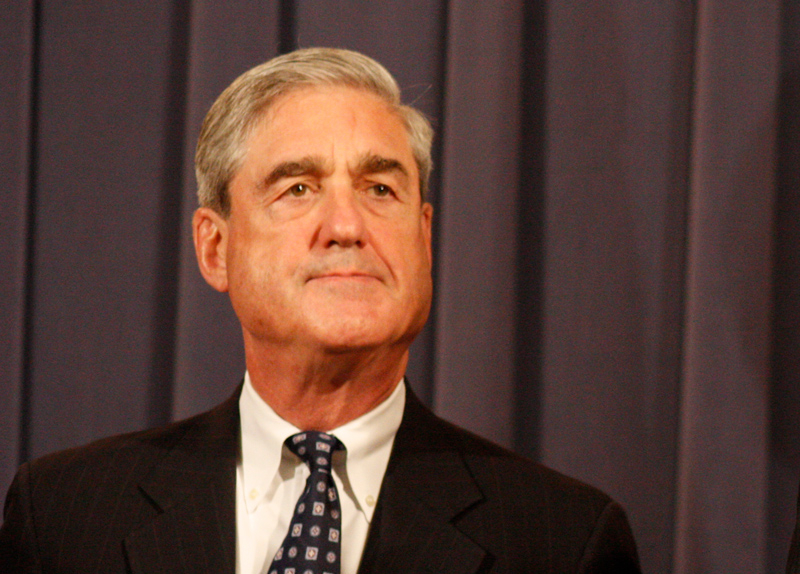 It was an error for Trump to allow the appointment of a special counsel. They are set up in a way that guarantees trouble, because they operate outside the normal political accountability structure. Pictured: Special Counsel Robert Mueller. (Image source: Ryan J. Reilly/Flickr)