"Biden communicates affection, not judgment, acceptance, not expulsion." — New York Times opinion column by David Brooks, "Joe Biden Is Stronger Than You Think," January 24, 2020.
"Joseph R. Biden Jr. called an octogenarian voter a 'damn liar' and challenged him to a push-up contest. He dismissed a heckler as an 'idiot.'" — New York Times front page news article, same day.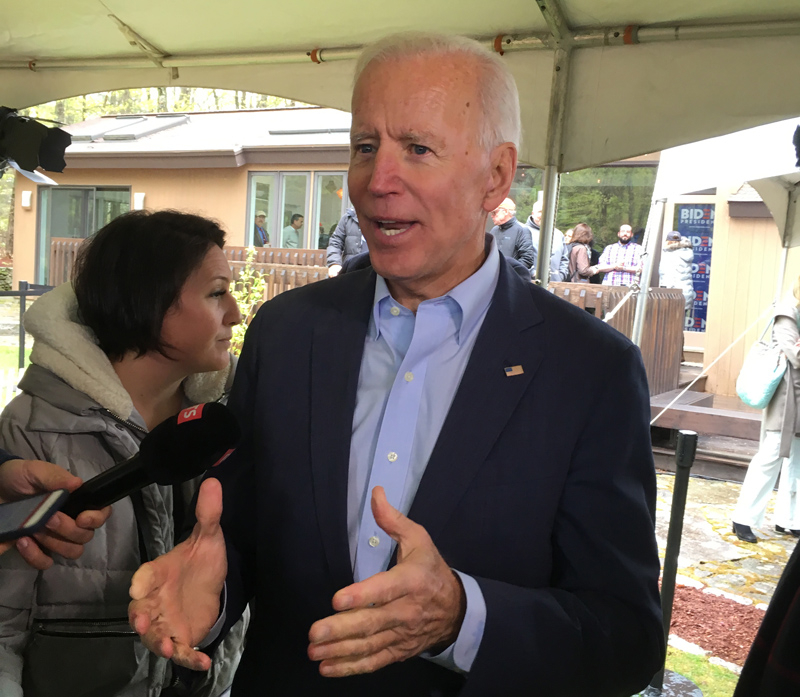 Joe Biden campaigns in New Hampshire.