The Wall Street Journal has obtained a document from Scientists to Stop Covid-19, which is a high-powered group of scientists that include a Nobel laureate and a former head of research and development at Merck. I've been of the view that our response to the coronavirus should be informed by science but not dictated entirely by scientists, because many of the judgments involved are not scientific judgments but moral, philosophical, political, and economic value judgments. But in this case, the scientists have a lot of potentially valuable thoughts.
The most interesting section, I thought, was this one:
a large fraction of infected persons may remain asymptomatic for the entire course of the infection. Estimates of the continually asymptomatic fraction have been made from several closed-cohort studies. One study using data from Japanese citizens evacuated from Wuhan estimated the asymptomatic fraction at 31%. Another study using data from the Diamond Princess cruise ship (which had an age distribution skewed older than the general population) estimated that 18% of infected persons remain asymptomatic, subject to assumptions about the incubation period. In contrast, a third study of 4,950 close contacts found that only 6.2% of infected persons were fully asymptomatic throughout the course of the disease, but that an additional 38% showed only mild symptoms and may not have considered themselves to be infected....

Whether fully asymptomatic COVID-19 cases pose an infection risk to others remain to be seen. We are only aware of one study that examined this question, but the statistical uncertainties were too large to make a useful deduction of the asymptomatic carrier risk.
I've slightly edited the percentages above to get rid of the reporting of margin of error. If you are interested in that, the full report is linked above. Unfortunately, there's no way, at least yet, to know in advance for sure whether the case of Covid-19 that an individual person might get will be a mild or asymptomatic one or a more severe one. It does seem that older people are more likely to get more severe, even fatal, cases. But this is useful information, because the front-line news reporting from intensive care units, hospital emergency rooms, and ambulances emphasizes the severe cases rather than the mild or asymptomatic ones. And policymakers and doctors who want to encourage the public to obey physical distancing, lockdown, or stay-at-home orders almost certainly don't see much point in emphasizing the mild or asymptomatic cases, because if people think they have a decent chance of getting a mild or asymptomatic case, they may be more inclined to go about their normal business rather than staying home.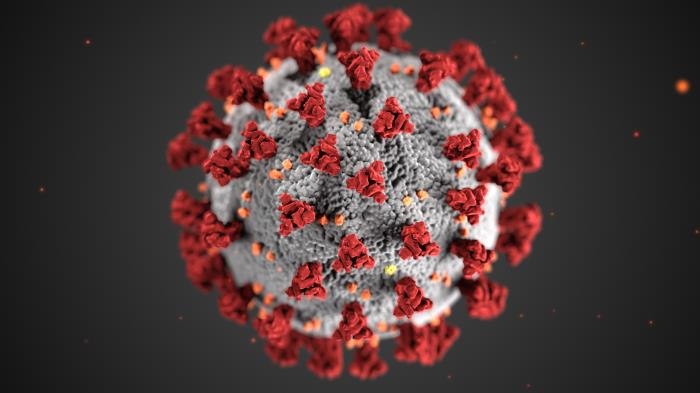 A Centers for Disease Control rendering of the novel coronavirus.