So long as Major League Baseball is pulling the all-star game out of Georgia to protest voting laws, maybe it should stop playing games in Boston, Massachusetts, too? The city, home of the Red Sox, is sending mail signed by the former mayor—now a Biden administration cabinet member—requiring residents to answer a mailing or risk removal from the voter registration rolls.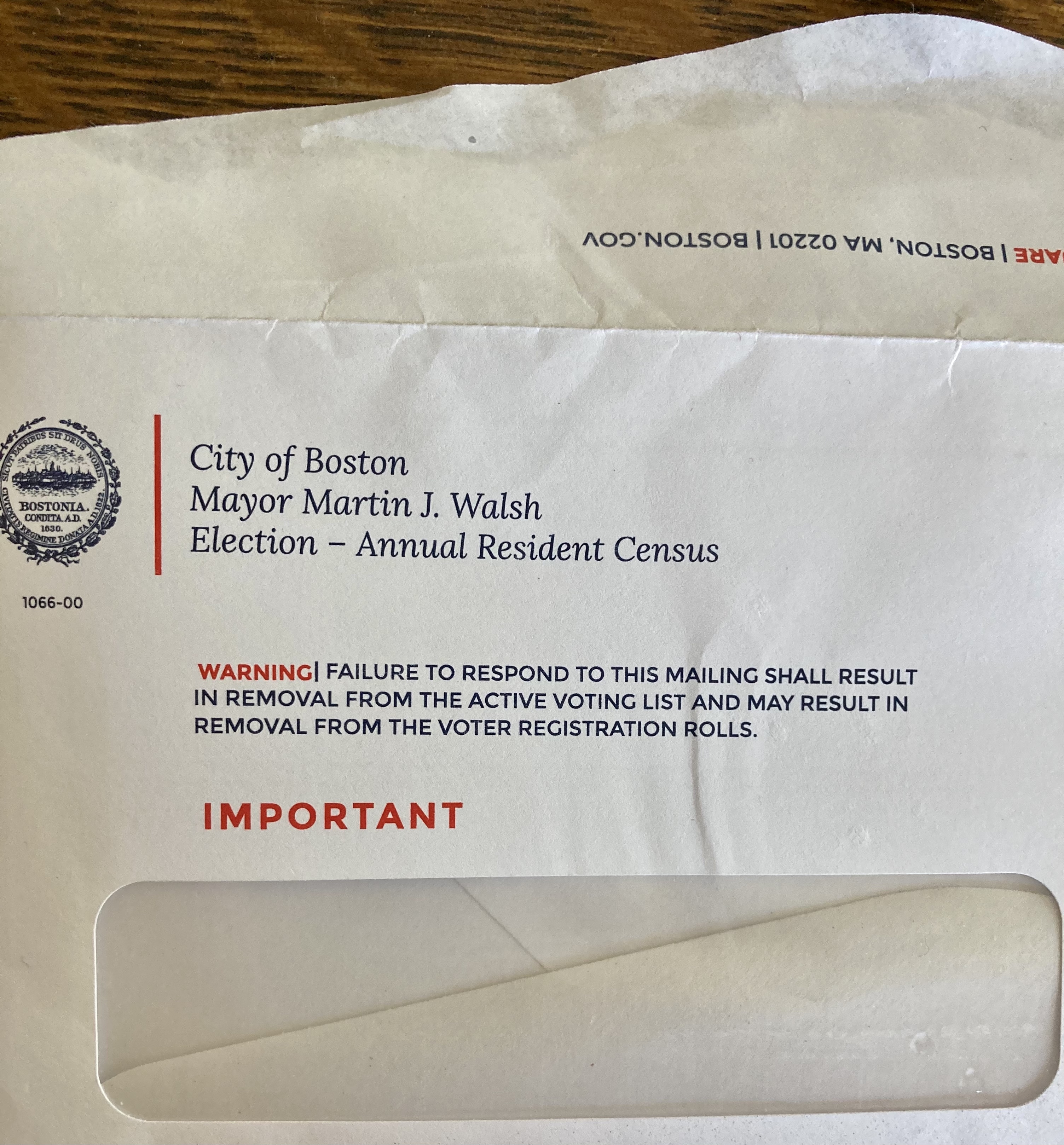 A mailing received by a Boston voter.
It's funny how making it difficult for people to vote only seems to be an issue that people get upset about when it happens in a swing state. In overwhelmingly Democratic cities, City Hall runs the elections pretty much as it pleases, and protests are rare.