News of the death of Donald Rumsfeld sent me to the glass-fronted bookcase where I keep some signed, rare, or otherwise special volumes, including Rumsfeld: A Personal Portrait, by Midge Decter.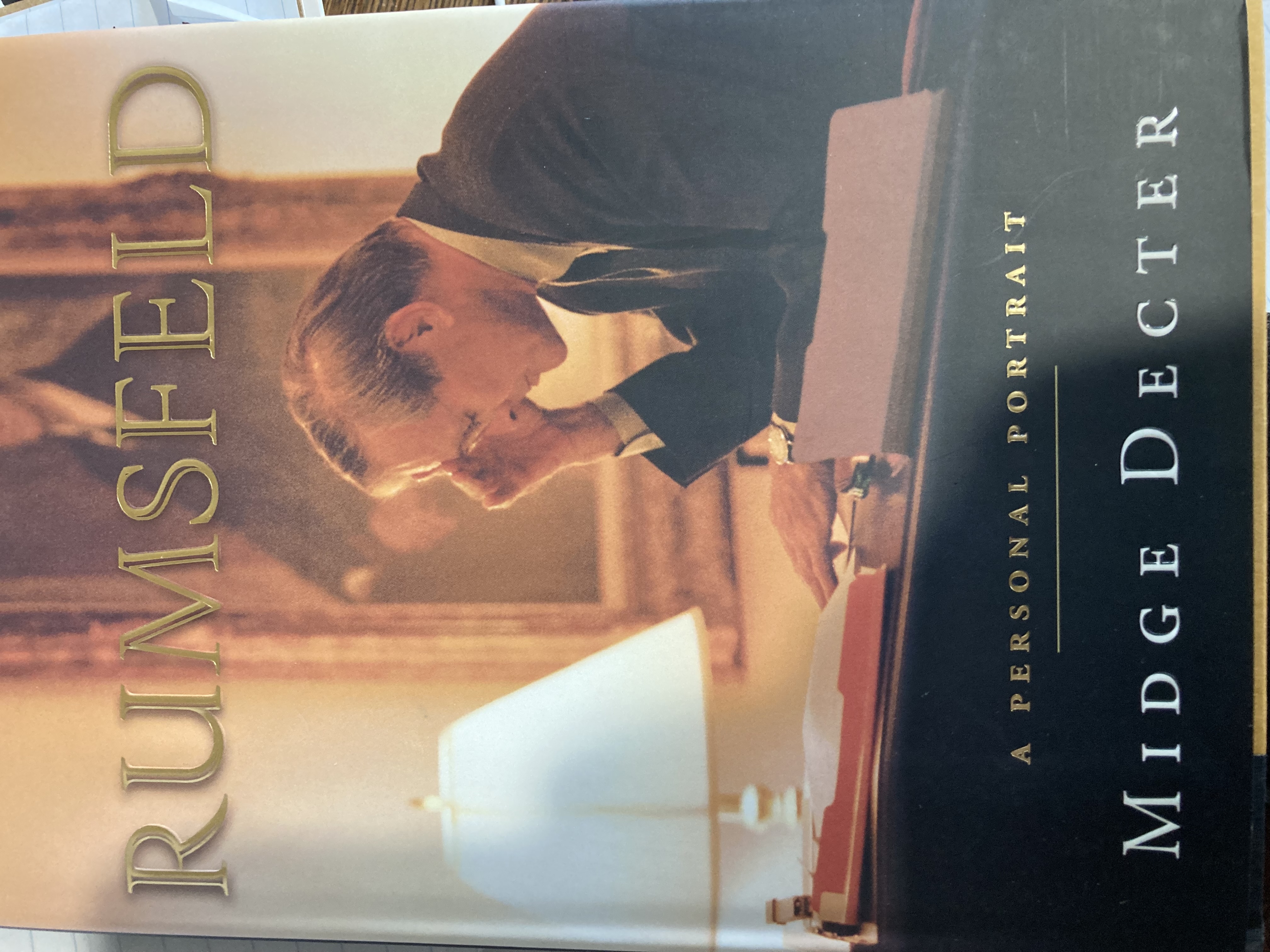 For me the book is a reminder of how quickly someone can go from hero to goat. In 2003, when the book came out, Rumsfeld was a hero, widely admired, as this passage suggests: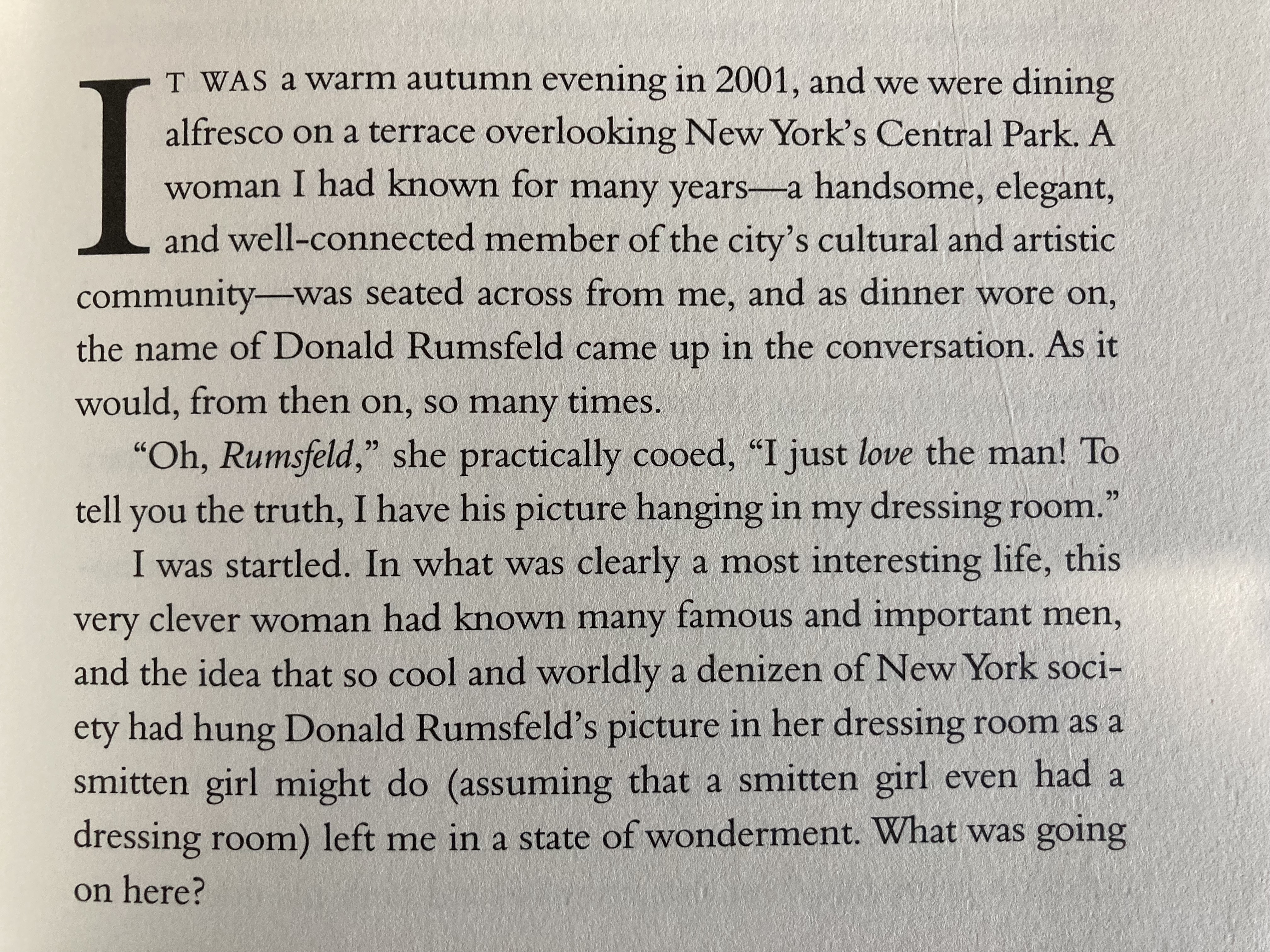 Before long, though, Rumsfeld was widely despised. By 2004, even neoconservative hawks like William Kristol of the Weekly Standard were calling for his ouster; Rumsfeld eventually did resign after voters punished Republicans for the Iraq War in the 2006 congressional elections.
Rumsfeld seems a bit similar to his predecessesor Robert McNamara—brilliant, arrogant, well intentioned, idealistic, hardworking, but ultimately unsuccessful. Though one can make a case that Iraq was more of a victory than was Vietnam. At the news of his death I went to Twitter to look for a reaction from Barham Salih. When I first met Salih in the mid-1990s he was the Washington representative of the Patriotic Union of Kurdistan, at a time when the Kurds in Northern Iraq were being brutally massacred by a Saddam Hussein who had been left in power by George H.W. Bush. I recall him desperately calling me up, as the Washington correspondent of the Forward, seeking help marshaling the political power of American Jewish community to avert a genocide by Saddam against the Iraqi Kurds. Now Salih is the president of Iraq. All of which is a long way of saying that if Rumsfeld had ups and down in terms of popularity in America, and made costly mistakes along the way in planning for postwar Iraq, he should be remembered, too, for having played a role in helping the people of Iraq liberate themselves from a horrible tyrant.