If any more proof were needed that President Trump has become unmoored from reality, consider Trump's decision to circulate an article from Townhall headlined "Tear Down This Icon: Replace Reagan With Trump." Trump included the article in his July 12 update emailed to supporters.
The article, by Arthur Schaper, contends, "The issues which Reagan faced in 1980 and 1984--inflation, recession, communism around the globe--were not the major issues of Election 2012. In fact, they are not the main issues today.... It's time to replace Reagan, and replace him with Trump."
Ha! The idea that inflation is not a main issue today will come as a surprise to American voters struggling with rising gasoline costs, grocery expenses, and rent bills. It's as delusional as the idea that Donald Trump won the 2020 presidential election.
And the idea that communism around the globe isn't an issue—well, it's the Chinese Communist Party that covered up the Covid-19 virus's origins, that is wreaking havoc on American supply chains, and that is waging a spy war against American companies with an eye toward stealing our trade secrets. And it's a former KGB man, Vladimir Putin, with backing from the Chinese Communist Party, invading Ukraine.
As for the recession, first quarter 2022 GDP growth was negative, and the Atlanta Fed's GDP Now estimate for second quarter GDP growth (which the Commerce Department will take a first official cut at on July 28) is also negative. So we could be looking at two consecutive quarters of negative GDP growth. The labor force participation rate is running at roughly late Carter/early Reagan levels, though the official unemployment rate has yet to catch up (wait for Congress to extend or enrich the unemployment benefits, and see how quickly it does.)
In short, the idea that the issues facing America today are entirely different than the ones that faced Reagan is about as detached from the truth as the idea that Trump should dislodge Reagan in the Republican pantheon. Trump couldn't even beat Joe Biden. What's he doing picking a fight with Reagan? Come on.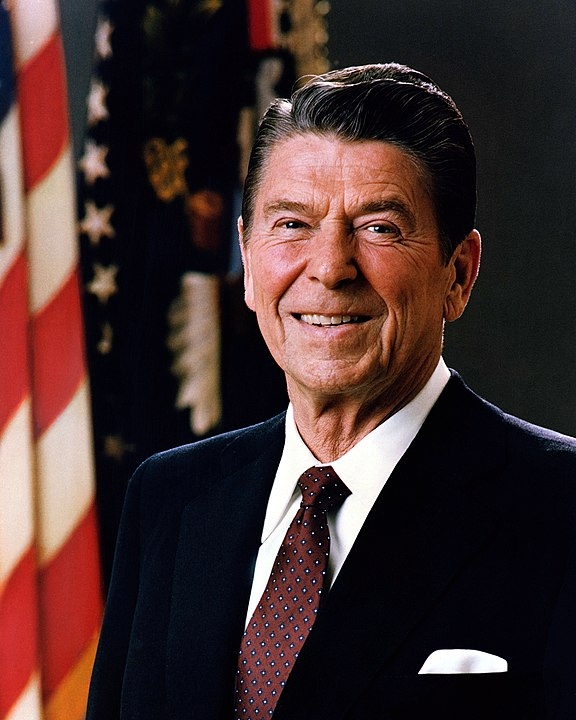 President Reagan confronted communism, inflation, and a recession—and prevailed over all three.