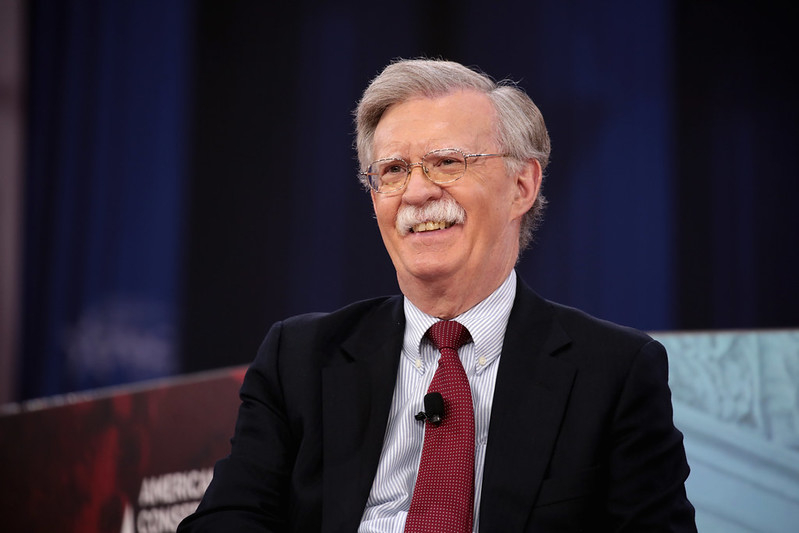 (Image source: Gage Skidmore)
John Bolton has long been a conservative foreign policy voice I've respected and paid attention to, so it was surprising to read, in the New York Sun, this passage from a dispatch by Caroline Vik reporting on an interview with Bolton:
Mr. Bolton's "advice to the Saudis" during this tricky period in their relationship with America is to wait out Mr. Biden. "We are gonna have another presidential election," he says. "Just try and look past Biden saying, 'I'm gonna shut your entire economy down because you produce oil.'"
It is true that the next president—and certainly the next speaker of the House—may well have a friendlier view than Biden to fossil fuel production. But lately, Biden has been trying to get the Saudis to pump more oil, not less.
Bigger picture, it's never good advice to a foreign monarchy to "wait out" the freely elected president of a democracy such as the United States of America. The key points on which Biden is pushing Saudi Arabia—don't dismember Washington Post columnists with bone saws, make peace with Israel, make progress toward freedom, democracy, modernity and the rule of law—are areas of broad bipartisan consensus in Washington and in America as a whole. Whatever Biden's errors or frailties, he has one thing that the Saudi monarchy lacks: the legitimacy that comes with being elected by the people.
The next time Bolton offers "advice" to the Saudis, he might consider not undercutting the elected president, but instead telling the monarchs of Mecca not to wait or waste time but to move rapidly to bring their practices more in line with the values widely shared by the American electorate.