Martha Stewart at 81 on the cover of the Sports Illustrated swimsuit issue is getting a lot of attention.
One may debate whether it counts as progress for women (an 81-year-old woman on the cover of the Sports Illustrated swimsuit issue!) or shows how much progress remains to be made (an 81-year-old woman can be on the cover of the Sports Illustrated swimsuit issue, so long as she's blond, almost wrinkle-free, and has photogenic cleavage). One may rue what it says about the aging demographics of Sports Illustrated readers. But what was striking to me, as someone who in 2017 advocated a pardon for Martha Stewart, was to look at it the framework not so much of feminism but of capital markets regulation, criminal justice reform, and prisoner re-entry.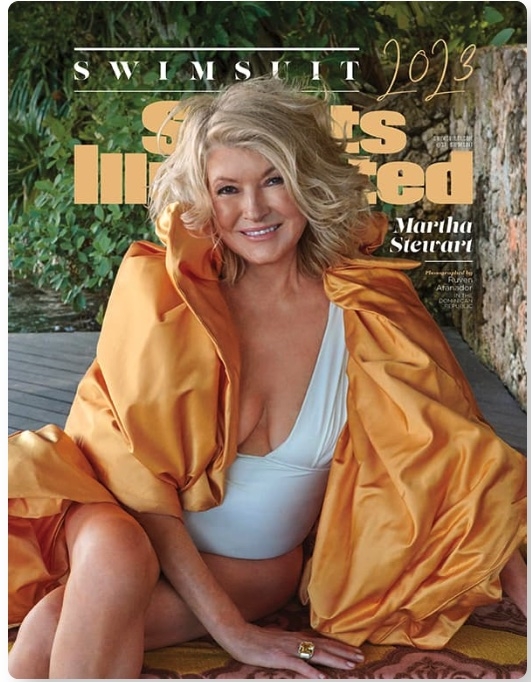 The Martha Stewart 2023 Sports Illustrated swimsuit cover.
What a victory for Stewart, who spent five months in a federal prison and nearly six months on home confinement after a jury found her guilty in 2004 of four counts of lying to federal investigators and obstructing justice related to a stock trade. The press coverage in the New York Times and the Wall Street Journal doesn't mention any of that. Sure, plenty of years have passed, but the episode is an encouraging and welcome reminder to people facing criminal charges that even a conviction and a prison term needn't be a life-defining, or career-ending, event. Especially in America, there's almost always a chance at a comeback.
Even if the jury and a panel of Second Circuit judges rejected the case of Stewart, the facts underlying her conviction were always weak, and the prosecution overly aggressive, a case made by the New York Sun in the editorial Martha Stewart and the Law, and only strengthened by the subsequent events. Stewart sold Imclone on December 27, 2001, at $58.43 a share after a call from her Merrill Lynch stockbroker. Imclone was sold to Eli Lilly in 2008 at $70 a share. The stock tip was about negative clinical trial news for a drug, Erbitux, that wound up being approved by the FDA in 2004.
Stewart's prosecutor, James Comey, is in the news this week in connection with special counsel John Durham's report about the FBI's mishandling of Russian influence allegations related to the Trump campaign and the 2016 election. Stewart is in the news about being on the cover of Sports Illustrated. At least at the moment, Stewart sure looks like the long-run winner. President Biden could seal the deal by approving for her the pardon that President Trump, at least in his first term, did not deliver. But the Sports Illustrated editors, and the public, have already rendered a meaningful judgment.