Kwon Pyong's courage is the topic of a dispatch from Seoul in the New York Times. It says the Chinese dissident fled across 200 miles of ocean aboard a Jet Ski-type personal watercraft to seek asylum in South Korea.
According to the Times, "He had set off from the Shandong Peninsula with a helmet, a life jacket, a telescope and a compass, according to the Coast Guard. He also had five containers of fuel, which he'd tied to the watercraft and used to keep the tank filled during the 14-hour journey, the Coast Guard said."
The Times says Kwon had "graduated from Iowa State University in 2014 with a degree in aerospace engineering" and quoted a New York City-based friend saying that Kwon "felt depressed living in China due to the autocracy and lack of freedom of speech."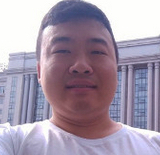 Kwon Pyong
"In his Twitter profile, he described himself as a 'perpetual student, citizen, dedicated to overturning communism,'" the Times article said. "He went on trial for inciting subversion in February 2017 and was sentenced to 18 months in prison."
The Times says that Kwon's request for asylum in South Korea "is far from assured," noting that the country grants only about 200 of 10,000 requests each year.
It looks to me like an opportunity for America, which could preempt the South Korean process by publicly offering Kwon asylum here. Overturning communism in China will require the sort of courage, directness, daring, and creative risk-taking that Kwon has already amply displayed. The way to encourage more people in China to display those traits is to reward and praise them publicly when they do. When Kwon arrives in America President Biden could honor him with a medal of freedom.