At 44th Street and Fifth Avenue in Manhattan is a building with window displays aimed at promoting GE. The displays consist of the GE logo and a variety of words. The two words that struck me most prominently -- they were high up on the windows, near the logos, and in large type -- were "government" and "stimulus." There's nothing wrong, of course, with a business being a government contractor or seeking to capture some stimulus spending. But it's a small signal of the times we are in that the company where Ronald Reagan became a free-market advocate and that used to distribute pamphlets like "What is Communism? What is Capitalism? What is the Difference to You?" is now advertising its association with government stimulus. Photographs are on the jump.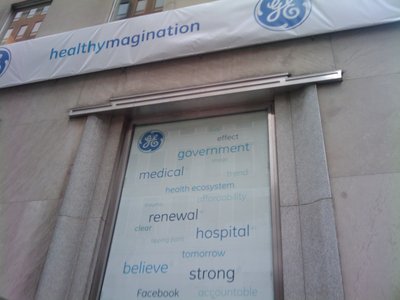 "government" appears second from the top.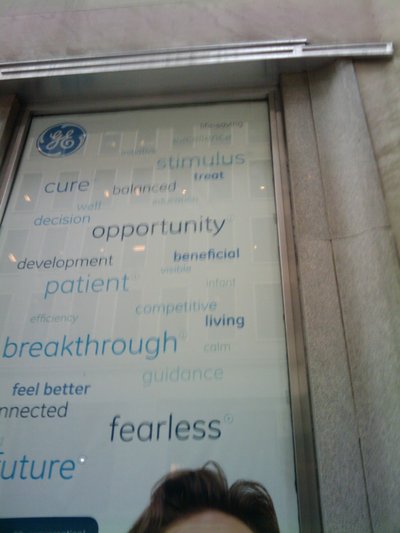 "stimulus" appears fourth from the top.