Senators are complaining about President Trump's decision to impose tariffs on imports of steel and aluminum.
The New York Times reports:
Republican lawmakers blasted the announcement, underlining how far Mr. Trump has strayed from the party's traditional orthodoxy of embracing free and open markets. Senator Orrin G. Hatch, Republican of Utah and the chairman of the Senate Finance Committee, called tariffs "a tax hike the American people don't need and can't afford."

"Let's be clear: The president is proposing a massive tax increase on American families," said Senator Ben Sasse, Republican of Nebraska. "You'd expect a policy this bad from a leftist administration, not a supposedly Republican one."
It's one thing to complain. It's another thing to actually do something.
The Constitution is so clear on the point it's like a windshield that has just been through a platinum-grade carwash. Article I, Section 8 of the Constitution says "The Congress shall have Power To lay and collect Taxes, Duties, Imposts and Excises...To regulate Commerce with foreign Nations." Article II, which outlines the president's powers, gives him no such power over foreign commerce or duties. To the extent to which Trump has any power to ratchet these tariffs up or down, in other words, it's exclusively because the members of the House and Senate have abdicated, or delegated, their own authority over this issue to him. This may be convenient for the congressmen because they can blame the president for the tariff increases rather than accept the responsibility themselves before voters angry about the adverse economic effects. But that is not the constitutional set-up — and for good reason.
To understand just how far afield this is from the constitutional set-up, imagine that the Congress had defaulted — sorry, "delegated" — on the matter of income taxes the same way it has on the matter of duties and imposts. President Trump wouldn't have had to bother trying to get that corporate or income tax bill through Congress — he could just arbitrarily set the tax rates at whatever level he, in his sole authority, thought best, perhaps within some congressionally set range of, say, anywhere between zero percent and 60 percent. It'd be absurd.
If the senators don't like how Trump is handling tariffs, let them move swiftly to repeal the laws they passed that give the president that power, and instead take back authority and recover control over the issue directly themselves.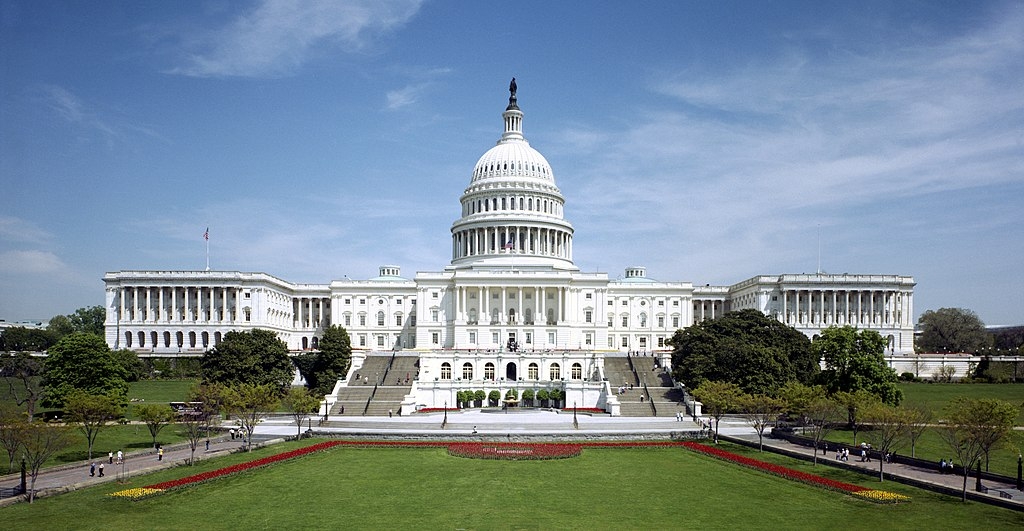 The Capitol Building, home of the United States Congress. (Image source: Architect of the Capitol/Wikimedia Commons)