Clinton administration official Elaine Kamarck — now affiliated with the Brookings Institution and Harvard's Kennedy School of Government — has a review of Julian Zelizer's edited volume The Presidency of Barack Obama: A First Historical Assessment.
She writes:
In the end there are only two ways a president can forge a legacy in U.S. politics: accomplish things with bipartisan support, or nurture his political party so that people are elected who will carry on and protect his accomplishments. Obama's legacy is in trouble because he did neither.
Unfortunately (at least from where I sit) the Obama legacy may be less "fragile" than either Kamarck or the historians in the Zelizer book see it, particularly in respect to both Syria and the Iran nuclear deal. Syria is one of those Humpty Dumpty situations where it is going to be nearly impossible to put it back together again. And good luck getting the $1.7 billion back from Iran that the Obama administration sent over there in cash stacked on wooden pallets in cargo planes. That money has been deployed so that, as Tom Friedman wrote this week, "Suleimani's Quds Force now more or less controls — through proxies — four Arab capitals: Damascus, Beirut, Baghdad and Sana." This isn't a foreign-policy-focused blog. There's plenty of blame to spread around for the situations in both Syrian and Iran, both of which may yet, one hopes, eventually be somewhat salvaged. But those lamenting the fragility of Obama's domestic legacy might take a peek at the Middle East, where his impact has been more durable, unfortunately for those who live there and who aren't Iranian Revolutionary Guard members or their stooges.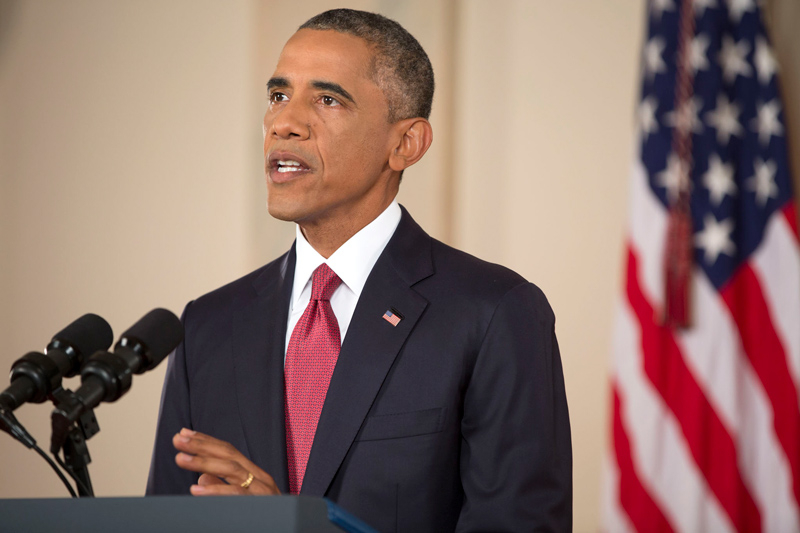 (Official White House Photo by Pete Souza)