Closet libertarian and New York Times restaurant critic Pete Wells writes about how rising minimum wages have ruined dessert in New York City restaurants:
According to Shuna Lydon, who has worked in or led some large and famous pastry kitchens as well as some small and obscure ones, you can learn everything you need to know about the sundae invasion by reading the help-wanted ads on Craigslist.

"The restaurants that used to be looking for pastry chefs are looking for pastry sous-chefs," she said. "It's all the same duties, all the same hours, all the same physical labor, but they can now pay you $30,000 or $40,000 less a year because you're not a chef, you're not in charge."

As you may have heard, times are tough for local restaurants. Health insurance costs and the minimum wage have gone up, and the rent was already too damn high. Diners get skittish if prices are raised often or suddenly. Operators looking to cut expenses have targeted pastry chefs, and replaced them with pastry sous-chefs who may be just out of culinary school, who may have little or no background in baking and almost certainly have no experience running a department that can turn out half a dozen thoughtful, inspired desserts every night.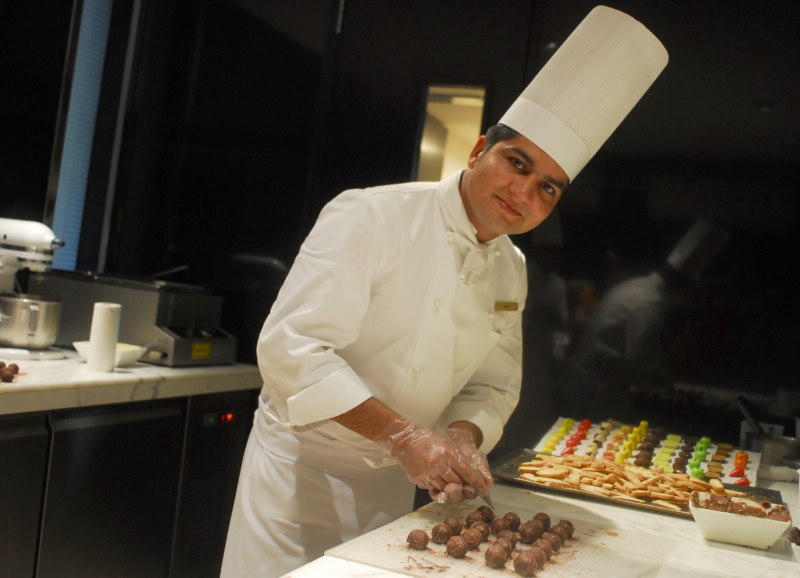 A pastry chef (illustrative). Image source: Saptarshi Biswas/Flickr.