As we've noted here before (and before that, too), sometimes the most informative New York Times coverage of overregulation (not an oxymoron, really) comes in, of all places, the food section.
The latest example comes in a negative Pete Wells review of DaDong, a newly opened New York City outpost of a chain with a reputation as "Beijing's best Peking duck."
Mr. Wells writes, in a review whose headline includes the phrase "lame duck":
The meat didn't make as firm an impression. It made very little impression at all, apart from my strong sense that there ought to have been more of it. Tasted on its own, it reminded me a bit of the lean, whitish, noncommittal supermarket pork chops I grew up on. Slowly, gradually, with great mental resistance but still inexorably, it dawned on me that I had paid $98 for a duck with almost no flavor.

It was dry, too.

New York City being a lush jungle of regulations, DaDong was forced to convert its wood-burning ovens to gas. Smoke might have added some flavor...
The Times might want to consider asking Mr. Wells to take on, in addition to his restaurant-reviewing duties, some free-market New York City-oriented editorial-writing.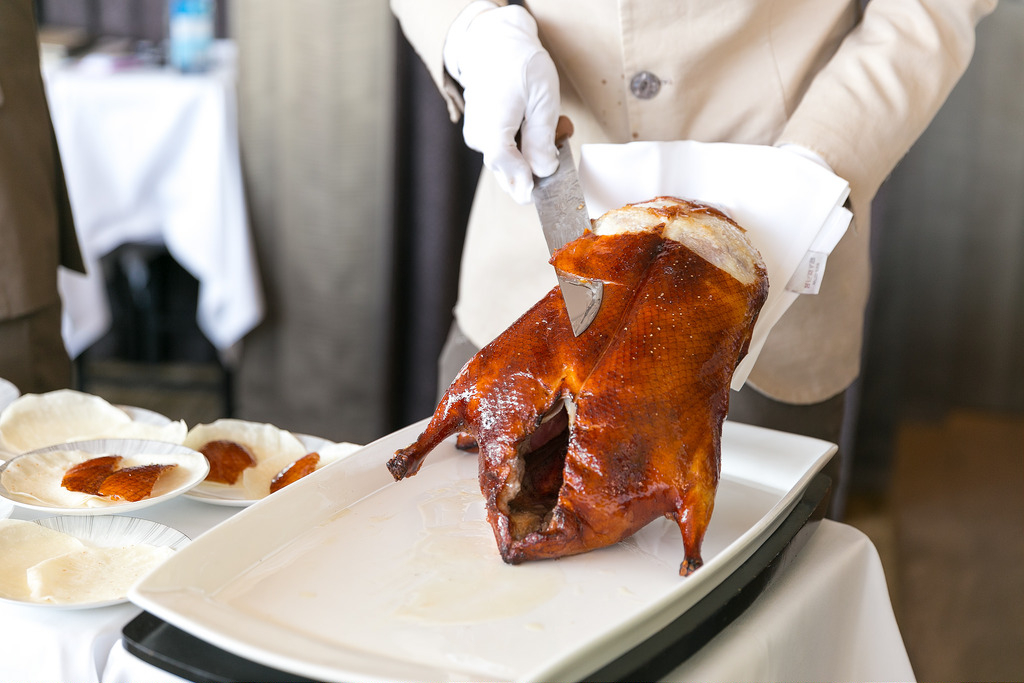 Peking duck. (Image source: City Foodsters/Flickr)