From the U.S. Census Bureau's Current Population Survey comes this just-released graphic showing that in 2020, 87.4 percent of Asian children under 18 lived with two married parents, and 75.5 percent of non-Hispanic white children did, but a relatively much smaller 37.9 percent of Black children did.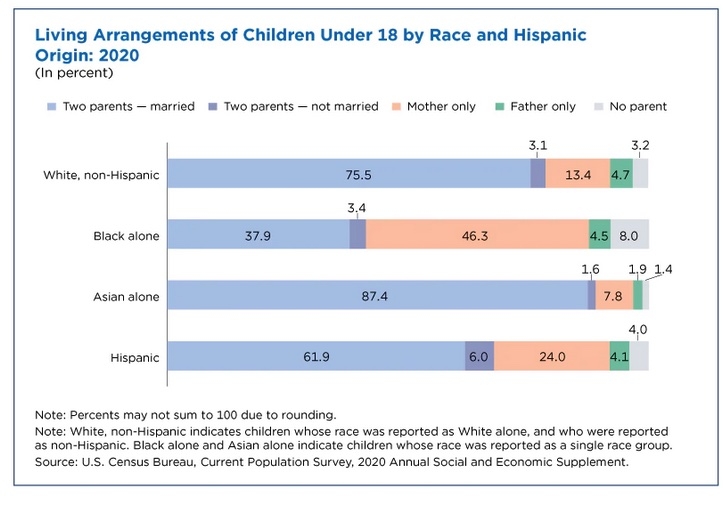 When the government tries to encourage marriage it winds up getting criticized, with reason, as paternalistic, but a lot of data shows that the children who grow up in two-parent households wind up doing better in health, education, and income measures. The
federal marriage penalty
surely plays a role here, and perhaps so do the various legacies of slavery, racism, and ill-conceived welfare programs. When Daniel Patrick Moynihan tried to point this out back in 1965 he almost got canceled. Kay Hymowitz had
a pretty good update in 2005
.