The photo of the day comes from my trip to the hardware store: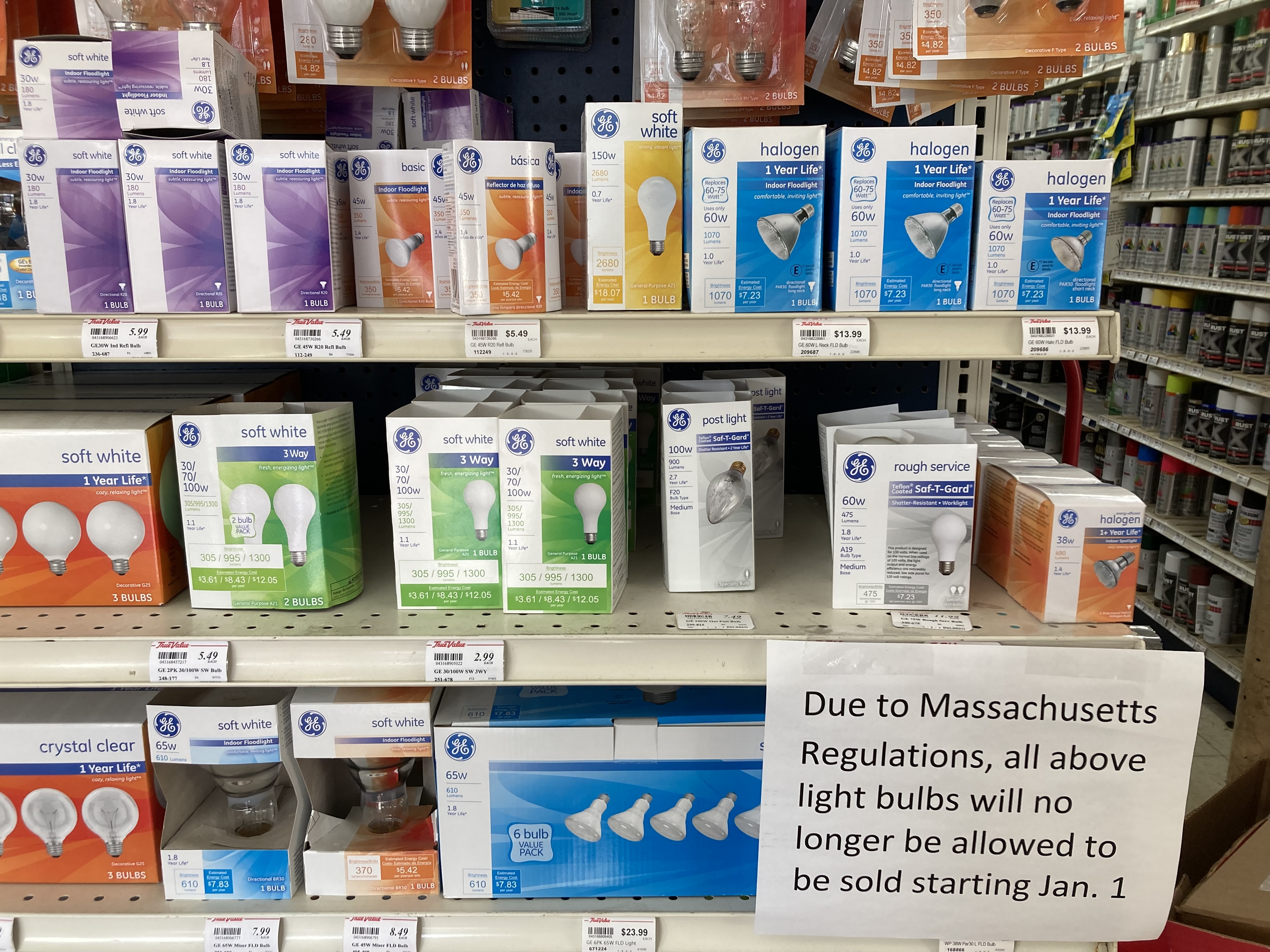 "Due to Massachusetts Regulations, all above light bulbs will no longer be allowed to be sold starting Jan. 1," says a shelf-talker sign at a Boston hardware store.
In recent years the state of Massachusetts has legalized betting on professional sports. Home delivery services for "cannabis" are advertising on bus shelters and billboards throughout the city. Simultaneously, the state is imposing a ban on certain kinds of lightbulbs. What it suggests to me is that the home of the Pilgrims and the Puritans isn't adopting some kind of new consistent, principled libertarianism. Instead, the state government will continue to interfere with commercial transactions between willing buyers and willing sellers, just a different set of transactions, based on the shifting tastes of the politicians who make the rules. So in Boston in 2022, you can get bet on a football game or get drugs delivered to your doorstep and the city and state government won't hassle you (in fact, they'll probably take a cut in taxes). But try to buy a government-disapproved lightbulb? Forget it. Perhaps organized crime will move in and establish a gray market in halogen bulbs.