April 12, 2020 at 9:15 pm
Trevor Bedford, a scientist at the Fred Hutchinson Cancer Research Center, tweets: "Estimating total number of infections is difficult without serology...but I'd guess that we're catching between 1 in 10 to 1 in 20 infections as a confirmed case....This would give 5-10 million infections in the US." Since we're at about 22,000 U.S. deaths attributed to Covid-19 (some say that's an undercount because of people dying at home and not being tested or counted, some say it's an overcount because of people dying of other things but testing positive for this virus, but leave that aside for now), the 10 million infections number would mean that the chances of having died of it if you got it are in the neighborhood of two tenths of a percent, or two out of a thousand.

Continue Reading
April 7, 2020 at 7:36 am
The states or the federal government should publish more detailed information about Covid-19 cases so that policymakers and the public can do a better job of assessing the risks, I write in my column this week. Please check out the full column at Reason here, at Newsmax here, and at the New Boston Post here.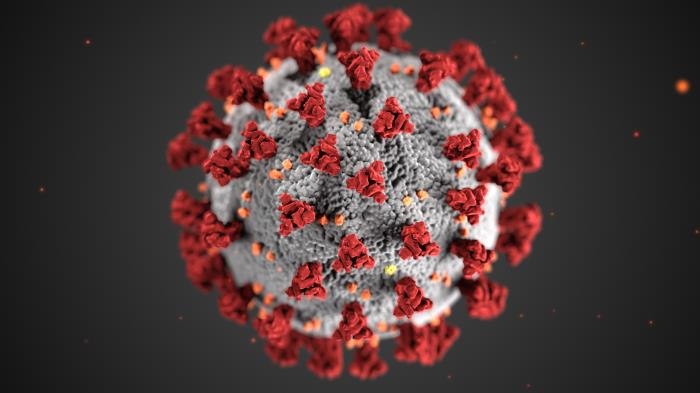 April 7, 2020 at 7:26 am
At the New York Sun, Edward Lampert has a characteristically principled, intelligent, and thoughtful column proposing an auto-safety-style framework for dealing with the threat of Covid-19:
America has been responding to the Covid-19 pandemic like it's a hurricane — stay inside until it passes. A more constructive and realistic approach would be to treat it like driving a car — find rules that reduce the risk....

Businesses and individuals can adapt dynamically to intelligently guard their interests, seek opportunities, and make trade-offs. The government can provide the traffic signals and the safety standards. That approach to public health is consistent with a free and economically vibrant country, rather than in conflict with it. It's tested on our highways every day.
Read the whole thing, as they say.
April 6, 2020 at 6:42 pm
A few weeks ago, to get ahead of the coronavirus scare, just in case, I ordered a pulse oximeter from Amazon.com. It arrived today. Here is one side of the package.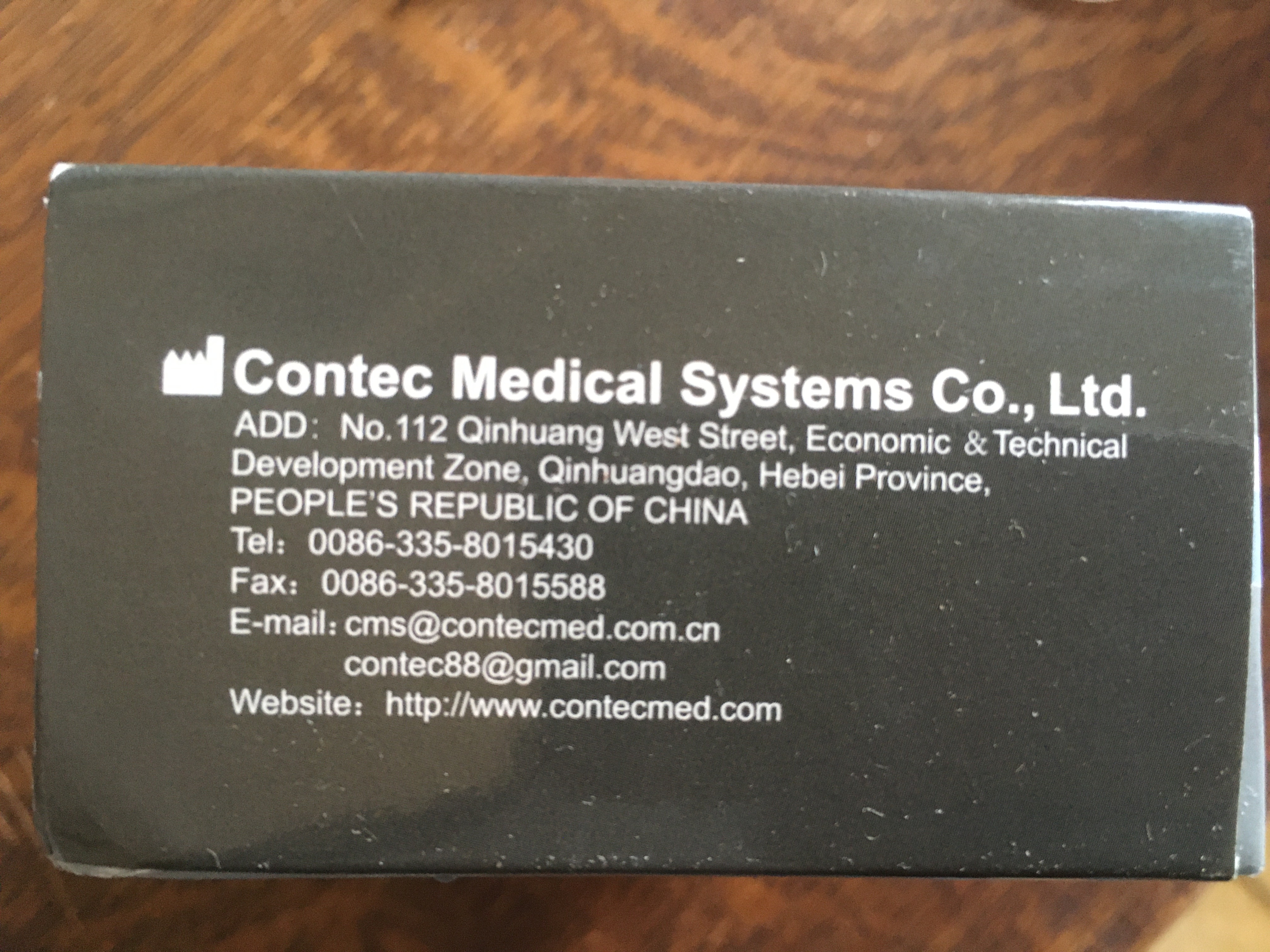 Will it give an accurate reading? Who knows. But you've got to hand it to China, I guess, for spreading this virus worldwide including via air travelers to the United States and then being in the business of making money by selling Americans electronic devices to monitor our declining lung capacity. At least I can still breathe well enough to laugh at the ironies here.
April 4, 2020 at 9:01 pm
Michael Mina, MD, PhD, assistant professor of epidemiology at Harvard T. H. Chan School of Public Health, assistant professor in immunology and infectious diseases at Harvard T. H. Chan School of Public Health, tweets: "*speculative* – given very limited testing and relatively short windows of time to capture virus in a nasal swab, I really won't be surprised if even 50x more people have acquired the virus than cases confirmed If so ~11 million in US could have acquired #COVID19."

Continue Reading
April 3, 2020 at 3:35 pm
From a New York Times news article about how the emergency medical technicians in Paterson, N.J., are coping with Covid-19:
As soon as the ambulance dropped off the patient, it rushed to the firehouse to be decontaminated. During the trip, an E.M.T. scrubbed the interior with disinfectant wipes. Once at the firehouse, the decontaminator team posted a warning sign on the rear of the vehicle: Dirty Bus.

Inside it, they hung an ultraviolet light.

Six minutes of ultraviolet light should clean the interior properly, but department protocol requires 20 minutes.

Continue Reading
April 1, 2020 at 12:24 am
William Galston, writing in the Wall Street Journal, suggests "a coronavirus 9/11 commission" to "examine what went wrong" and make recommendations on future preparedness.
That sounds fine for eventually, as Galston suggests, after "the dust settles and passions cool." But the more urgent, immediate need is not a 9/11 commission but a Team B.
Richard Pipes, the Harvard history professor who chaired the 1976 Team B on Soviet strategic objectives, tells the story well in an October 1986 Commentary article, "Team B: The Reality Behind the Myth."

Continue Reading
March 31, 2020 at 9:52 am
March 29, 2020 at 11:59 am
Cancer doctor Siddhartha Mukherjee, who won a Pulitzer Prize for his book The Emperor of All Maladies, writes in the New Yorker:
is there a relationship between that initial "dose" of virus and the severity of the disease—that is, does more exposure result in graver illness?...

Most epidemiologists, given the paucity of data, have been forced to model the spread of the new coronavirus as if it were a binary phenomenon: individuals are either exposed or unexposed, infected or uninfected, symptomatic patients or asymptomatic carriers.
Actually, though, "The doctor and medical researcher in me—as a graduate student, I was trained in viral immunology—wanted to know...what was the severity of disease in each case?"

Continue Reading
March 28, 2020 at 11:11 pm
Here is part of an article by Dr. Lisa Sanders, an internist on the faculty of Yale medical school, that appeared in the March 24, 2020 New York Times Science section:
The symptoms of Covid-19, the disease caused by the new coronavirus, clearly cover a broad spectrum of illness, ranging from life-threatening pneumonia to what seems like a really bad cold....

As a physician, a close look at these cases taught me new things. While I knew that there were milder cases of Covid-19, I didn't know what the mild form would look like. None of the Facebook cohort had a cough or chest pain. None felt short of breath. I thought these lower respiratory symptoms were the sine qua non of the infection. They're not. They are the characteristics of the serious edge of the illness.

These folks had none of that. They had body aches; most had a fever; many had nausea; some, vomiting. Widespread testing showed us the milder version of the disease, and that's been useful.

Continue Reading
March 27, 2020 at 8:09 am
Of all the many things to say "wow" about at the moment—rapid movement of $2 trillion legislation, a rising death toll, large one-day swings in the stock market—the presence of bare shelves and rationing in American supermarkets may be low on the list, but it's nonetheless worth marking.

Continue Reading
March 25, 2020 at 10:48 pm
Senators Sasse, Tim Scott, Rick Scott, and Lindsey Graham are objecting to a provision in the congressional Covid-19 rescue package that would provide unemployment benefits that in some cases are larger than the wages workers were getting paid.
As Senator Tim Scott put it, "What this bill says without fixing it, is, it simply says, you can earn more money by being on unemployment than you can while working. That is an incentive that is perverse."
Of course the senators are correct; the longer-term and more generous the payout of the unemployment insurance, the lower the incentives to re-enter the workforce, and the more difficult it is for the private sector to create new jobs.
Here is how one prominent politician assessed the situation back in 2011:

Continue Reading
March 23, 2020 at 10:01 pm
The response to the coronavirus increasingly risks trampling on the Constitution, from government restrictions on the First Amendment freedom of assembly to the related freedom of religion. Now there's news that the governor of Rhode Island considered closing her state's border with Massachusetts. The governor, of whom I am generally a big fan, stopped short of ordering the border closed. That is a good thing, because she'd have collided pretty hard with the Interstate Commerce Clause in Article I of the Constitution, which gives Congress the power "to regulate commerce...among the several States." When states have argued that that language in the Constitution grants Congress a power that is non-exclusive—in other words, that Congress can regulate interstate commerce, but a state also has that power—the federal courts have generally told them to get lost.

Continue Reading
March 23, 2020 at 9:16 pm
"Announcing a certain date, soon, for the opening of the baseball season would be a symbolic way for the president to offer some hope, to get the country out of the clubhouse and back in the batter's box," I write in my column this week.
Please check out the full column at the New Boston Post (here), Newsmax (here), and the New York Sun (here).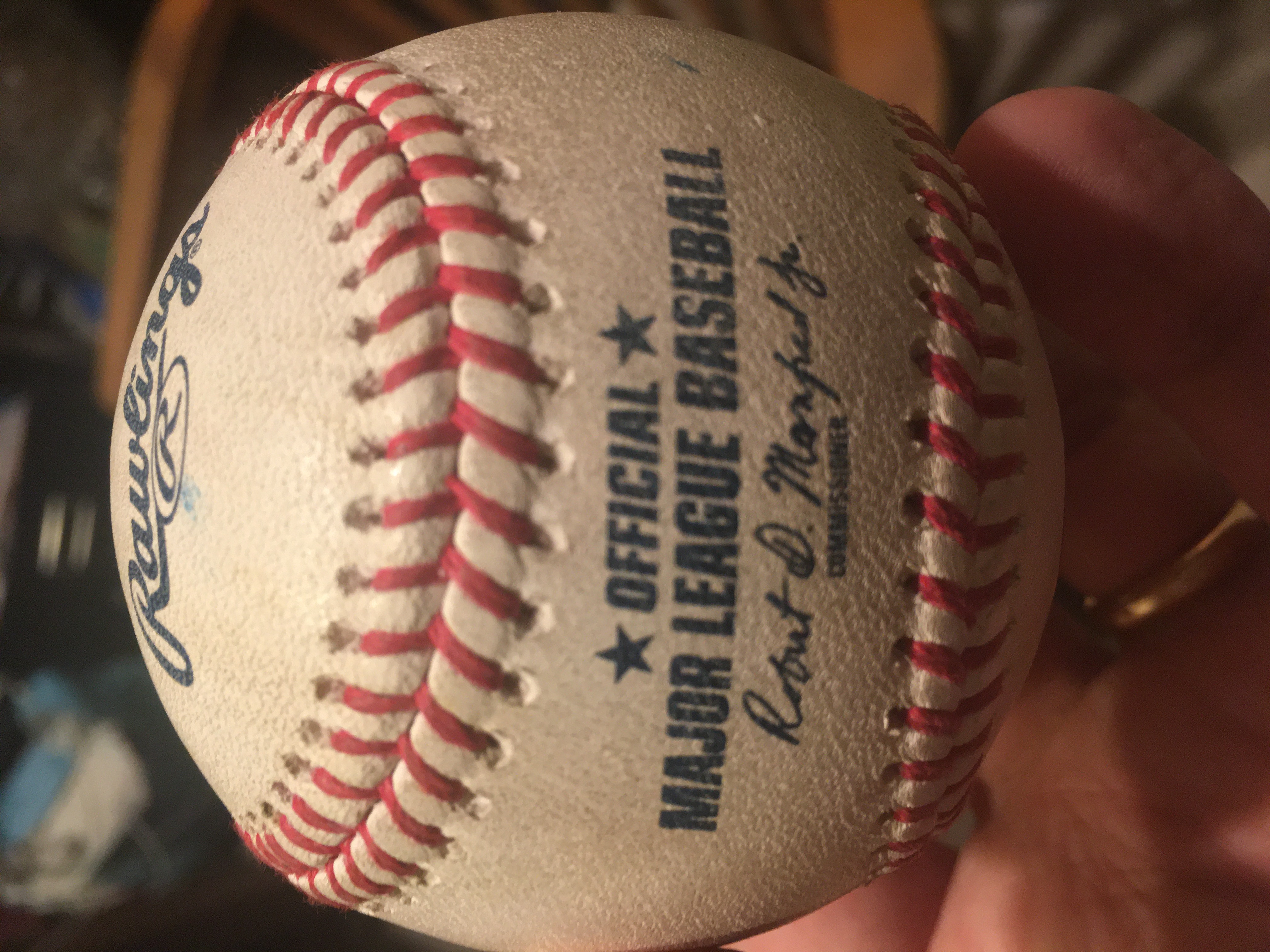 March 21, 2020 at 10:37 pm
President Trump on Wednesday sent the Senate his nomination of Ken Weinstein to be Ambassador Extraordinary and Plenipotentiary of the United States of America to Japan.
There were a lot of other things going on this past week, so I actually missed this news until I read it today in the Jewish Press of Brooklyn, where it appeared at the top of page 23 under the memorable headline, "Trump To Nominate Former Jewish School President As Ambassador To Japan."
What a terrific nomination. I've known Weinstein since the mid-1990s. He's bright, loyal, an independent thinker, a mensch, and a patriotic American with one of the quickest wits in Washington. He bravely endured attacks from those who thought it "appalling" that the Hudson Institute, a think tank of which he is CEO, might invite to speak representatives from the Trump administration.

Continue Reading