It is a bitter irony that news of death of Vartan Gregorian, the educational and philanthropic leader who brought warmth, energy, and delight to institutions like the New York Public Library, Brown University, and the Carnegie Corporation of New York, arrived the same day that President Biden, breaking a campaign promise, said he would keep the refugee admissions limit at the Trump-era low of 15,000 a year.
Gregorian, though not formally a refugee, was born to Armenian parents in Iran, went to high school in Beirut, and arrived in the United States in 1956 to attend Stanford. His career is a reminder of the vast contributions that can be made to America by immigrants that it welcomes. Not every refugee or immigrant will be a Vartan Gregorian, but some of them will, and allowing fewer of them in each year reduces the chances that there will be one in the next batch.
I did not know Gregorian well, but I watched him in action at a couple of commencements. Even though they were years ago, it is impossible to forget the smile, the joy on Gregorian's face as he awarded degrees to young scholars from far-flung places who, like him, had come to America to learn and might yet make great contributions.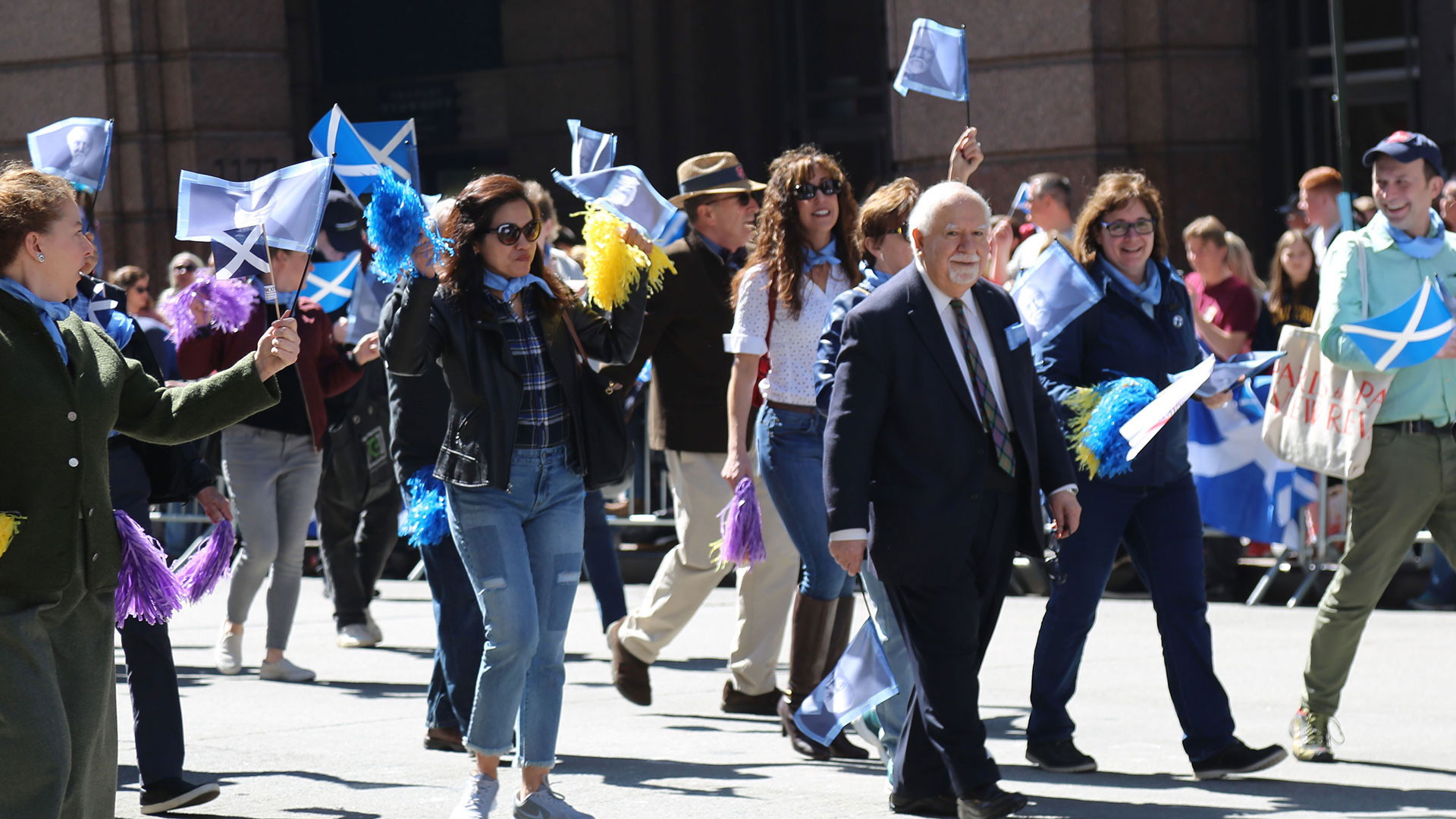 In April 2019, Vartan Gregorian marched in the Tartan Day Parade in New York City, surrounded by Carnegie Corporation staff and representatives of other Carnegie institutions. Photo courtesy Carnegie Corporation of New York.