September 22, 2014 at 2:13 pm
The Rockefeller family is attracting adulatory press coverage for its decision to divest their $860 million charity, the Rockefeller Brothers Fund, of its investment in fossil fuels.
There are at least two significant catches, however. As the statement from the Rockefeller Brothers Fund puts it:

Continue Reading
Taxation Without Representation
September 22, 2014 at 1:54 pm
One way for Mayor de Blasio to achieve his goal of raising taxes on the rich could be a "pied-a-terre tax," Capital New York reports:
Every year, the city would levy a graduated tax on those 1.74 percent of pied-à-terres worth at least $5 million. (It would also apply to the still-undefined number of single-family homes worth a similar amount.)

The first $5 million in market value would not be subject to the tax. Rather, the tax would start at 0.5 percent for the first $1 million in value over $5 million and rise gradually, so that owners of apartments worth between $8 million and $10 million would pay a 2 percent tax on the increment over $5 million.

The 3 percent rate would apply to units worth between $10 million and $25 million. And the highest rate, 4 percent, would apply only to those units worth more than $25 million.

Continue Reading
September 17, 2014 at 11:34 am
Walmart spokesman David Tovar, who attracted some attention on our sibling site Smartertimes for pushing back assertively and imaginatively against the New York Times, is leaving Walmart after a background vetting for a promotion disclosed he did not have a college degree. Bloomberg (here), Bloomberg Businessweek (here), Jim Romenesko (here), and the New York Times (here) all have coverage of the situation.

Continue Reading
September 16, 2014 at 10:42 am
Libertarian (or classical liberal) law professor Richard Epstein has two new pieces out: a Forbes column with an update on the case he's working on for investors in Fannie Mae and Freddie Mac suing the government for unlawfully taking away their profits, and an article for the Hoover Institution's Defining Ideas site opining on the drive to get colleges to divest from fossil fuels, and offering an alternative suggestion to reduce pollution.
September 16, 2014 at 10:38 am
The return of Bill Clinton to the political headlines is the topic of my column this week. Please check it out at the New York Sun (here), Reason (here), and Newsmax (here).
September 15, 2014 at 10:50 am
The latest "Conversations With Bill Kristol" is an interview with Paypal founder Peter Thiel. Among the highlights is this passage from Mr. Thiel:
I definitely like founder more than entrepreneur. I think entrepreneur has – it's a bit of an over-used term. So it's a – I had a conversation with a friend a number of years ago and asked him, "What do you really want to be doing in 5 or 10 years?" And "It's very clear, I want to be entrepreneur."

And so it has sort of the same quality as "I want to rich, I want to be famous." And I think a better mindset for these businesses is that there are some very important problems that you're trying to solve. And it turns out that a new business is a form in which you solve that problem. You could also solve it perhaps in a large corporation, if it's not too dysfunctional, you could solve it in a government context, in a nonprofit context. But that it's driven by important problems you're trying to solve, rather than, say, having a line item on your résumé that says entrepreneur.

Continue Reading
September 12, 2014 at 8:27 am
Before the Burger King-Tim Hortons deal was announced, Warren Buffett called Senator Orrin Hatch of Utah, who would take over as chairman of the Finance Committee if the Republicans take over the Senate, "to gauge Congress's direction on curbing corporate inversions," Bloomberg News reports.
One can't blame Mr. Buffett for wanting to know what tax law Congress will pass before making his investment decisions. It does raise questions about whether that gives him an unfair advantage over other investors who may have a harder time getting a key senator on the phone. And it certainly calls into question his 2012 New York Times op-ed, in which he wrote that investors who turn down opportunities because of taxes exist "only in Grover Norquist's imagination."
FHA Pushes Loans to Lower-Credit-Score Borrowers
September 11, 2014 at 10:43 am
The Federal Housing Administration is pressing banks to make more home mortgage loans to borrowers with lower credit scores, National Mortgage News reports:
The FHA expects 75% of the loans it insures from now on will be made to borrowers with FICO scores of 680 or below, an FHA official told a group of risk managers Monday. ...He said he is far more concerned that the share of FHA borrowers with credit scores between 640 and 680 "is half the size of what it used to be." Lenders have essentially retreated from lending to that segment of the market, resulting in "the loss of a borrower class over the last 10 years," he said...In 2007, at the beginning of the financial crisis, 55% of FHA-insured loans went to borrowers with FICO scores below 640. Moreover, 30% of those loans were to borrowers with scores below 580, which ultimately hit the agency with a massive wave of defaults.

"That was way too far on the risk spectrum," Vetrano admitted. "We're shooting for a happy medium between those two."

Continue Reading
September 9, 2014 at 10:50 am
A backlash seems to be brewing against the excesses of occupational licensing.
Abby Schachter reports in a new paper for the Independent Women's Forum:
In 2013, Republican Gov. Terry E. Branstad of Iowa vetoed the licensing of addictive disorder counselors and related occupations, while in Indiana Republican Gov. Mike Pence vetoed the licensing of diabetes counselors and anesthesiologist assistants and dietitians.

Texas gubernatorial candidate Greg Abbot's platform includes reforming occupational licensing to reduce barriers to doing business. "There are currently 150 business activities that currently require a state-issued license before they can be legally performed in Texas. Some of these are necessary for the health and safety of our citizens…But many are unnecessary or overly burdensome. For example, why do we require a license to be an interior designer? Or a salvage vehicle dealer? Or a 'shampoo apprentice'?" Abbot declares on his campaign website. This is an important matter for voters to hear and could lead to real change.

Continue Reading
September 9, 2014 at 10:35 am
Atlanta Hawks owner Bruce Levenson and the reaction to his email about the racial composition of the basketball team's fan base is the subject of my column this week. Please check the column out at the New York Sun (here), Reason (here), and Newsmax (here).
Schumer's Retroactive Reichsfluchsteuer for Companies
September 8, 2014 at 10:00 am
Senator Schumer is drafting anti-inversion legislation that would reach back all the way to April 17, 1994 — more than 20 years ago — to impose adverse tax consequences on companies that moved their headquarters out of the U.S. Bloomberg News has the story. (Link via Economic Polices for the 21st Century.)

Continue Reading
September 4, 2014 at 11:59 am
The former chairman of the House Financial Services Committee, Barney Frank, has an article up at CNBC arguing that Republican control of both houses of Congress would be bad for business. He writes:
Another obvious casualty of Republican control in both houses of Congress would be any effort to replace the current situation of housing finance with a system that included some means for lenders to purchase from the federal government a hedge against interest-rate risk over a 30-year mortgage. The dominant faction on the House Financial-Services Committee condemns any such arrangement as an intolerable interference with free enterprise. Everyone with whom I have discussed this who has anything to do with building, leasing, or financing houses believes that this is a recipe for ending the availability for 30-year fixed-rate mortgages.
There are at least three problems with this argument that I can see.

Continue Reading
Nurse Union Chief's Communist Past
September 3, 2014 at 2:33 pm
Crain's New York has a profile of the executive director of the New York State Nurses Association, Jill Furillo. The union endorsed Mayor de Blasio and has been fighting against the state's effort to close Long island College Hospital in Brooklyn:
When Ms. Furillo was 25, she was an active member of the Young Workers Liberation League, a youth arm affiliate of the Communist Party USA, and an editor of its Young Worker publication. She wrote in 1975: "It is clear that for youth today, there is no real and meaningful future under capitalism. Capitalism means joblessness, racism and degeneracy."...

After Crain's asked Ms. Furillo about her YWLL membership, a NYSNA spokeswoman said Ms. Furillo would no longer participate in an article and accused Crain's of "red baiting" organized labor....

Continue Reading
September 3, 2014 at 8:56 am
The Wall Street Journal has a nifty op-ed by an MD JD, Michael Eric David, telling the story of how he fought an incorrect $10,000 charge on a bill for his son's emergency room visit. Hospital "upcoding" — another health care system problem not fixed by ObamaCare.
September 2, 2014 at 10:35 am
The $7 bag of organic pasta and the $5 small ice cream cone.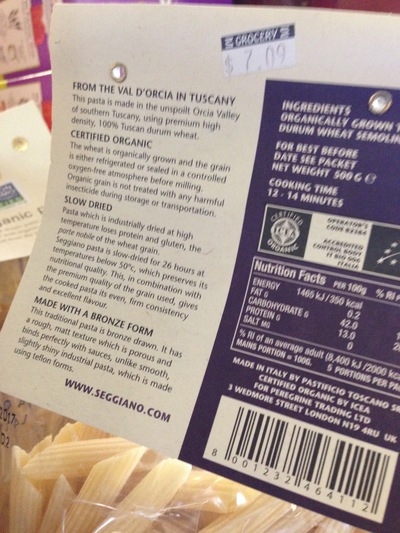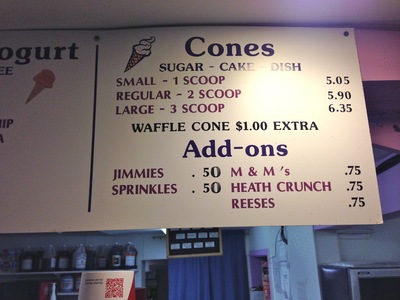 Thank you, Ben Bernanke and Janet Yellen.

Continue Reading