August 11, 2022 at 7:19 am
August 3, 2022 at 8:48 pm
"Future historians may ask what Biden was busy doing while the Chinese Communists were perpetrating a genocide. What an irony if the answer turns out to be, visiting Yad Vashem," I write in my column this week. Please check out the full column at Newsmax, where it appears under the headline, "For Now, Biden's 'Never Again' Are Empty Words."
August 2, 2022 at 9:10 pm
The "coastal elite" t-shirt, $34, made in Mexico, 100 percent cotton. "Very popular" according to the salesperson, to the point where there were only two remaining in stock.
July 31, 2022 at 12:13 pm
An unsigned "insights" article published by Goldman Sachs is headlined "How to Overhaul the Tried-and-Tested Investment Portfolio When Inflation Soars." It reports, "Real assets could be more important in a cycle where inflation is higher than the world has been used to over the past two or three decades. Things like residential real estate can generate profits that exceed inflation. Precious metals and even fine art and classic cars can help protect purchasing power when consumer and commodity prices are climbing quickly."
"Classic cars" made me smile.
Whether "classic cars" will outperform stocks for investors over whatever time horizon the investor cares about is something I don't know for sure. I don't think Goldman knows for sure, either, which is why it uses carefully crafted cautious language such as "could be" and "can."

Continue Reading
July 28, 2022 at 5:25 pm
July 28, 2022 at 8:52 am
July 27, 2022 at 7:48 pm
If you are a Verizon customer, check your bill carefully. One such bill I saw recently included this language: "Just as you are seeing in your business, Verizon Business is seeing a wide range of increases in its costs to provide service. As these challenges have continued to mount, we have made the decision to add an Economic Adjustment Charge. On June 16, 2022, Verizon Business began adding the charge to newly activated and upgraded lines, existing lines that have completed a contract-based line term, and lines that have twelve (12) months or fewer remaining on a Device Payment Plan Agreement. The amount of the charge is $2.20 per month/line for each smartphone and data device, and $0.98 per month/line for each basic phone and tablet device."

Continue Reading
July 21, 2022 at 8:15 pm
July 20, 2022 at 5:13 pm

Continue Reading
July 13, 2022 at 9:09 am
The New York Times has a look at efforts to build a next generation electric battery for automotive use:
Another prominent name is SES AI, founded in 2012 based on technology developed at the Massachusetts Institute of Technology. SES has backing from General Motors, Hyundai, Honda, the Chinese automakers Geely and SAIC, and the South Korean battery maker SK Innovation. In March, SES, based in Woburn, Mass., opened a factory in Shanghai that is producing prototype cells. The company plans to begin supplying automakers in large volumes in 2025.

SES shares have also plunged, but Qichao Hu, the chief executive and a co-founder, said he wasn't worried. "That's a good thing," he said. "When the market is bad, only the good ones will survive. It will help the industry reset."

SES and other battery companies say they have solved the fundamental scientific hurdles required to make cells that will be safer, cheaper and more powerful. Now it's a question of figuring out how to churn them out by the millions.

Continue Reading
July 12, 2022 at 9:36 pm
If any more proof were needed that President Trump has become unmoored from reality, consider Trump's decision to circulate an article from Townhall headlined "Tear Down This Icon: Replace Reagan With Trump." Trump included the article in his July 12 update emailed to supporters.
The article, by Arthur Schaper, contends, "The issues which Reagan faced in 1980 and 1984--inflation, recession, communism around the globe--were not the major issues of Election 2012. In fact, they are not the main issues today.... It's time to replace Reagan, and replace him with Trump."
Ha! The idea that inflation is not a main issue today will come as a surprise to American voters struggling with rising gasoline costs, grocery expenses, and rent bills. It's as delusional as the idea that Donald Trump won the 2020 presidential election.

Continue Reading
July 12, 2022 at 8:46 pm
July 6, 2022 at 10:08 pm
The line in the Declaration of Independence about "our lives, our fortunes, and our sacred honor" is the topic of my column this July 4 week. Please check out the full column at Newsmax ("Today's American Revolution Could Use Shot of Founders' Passion") and at the New York Sun ("Ongoing American Revolution Could Use Infusion of Founding Passion.")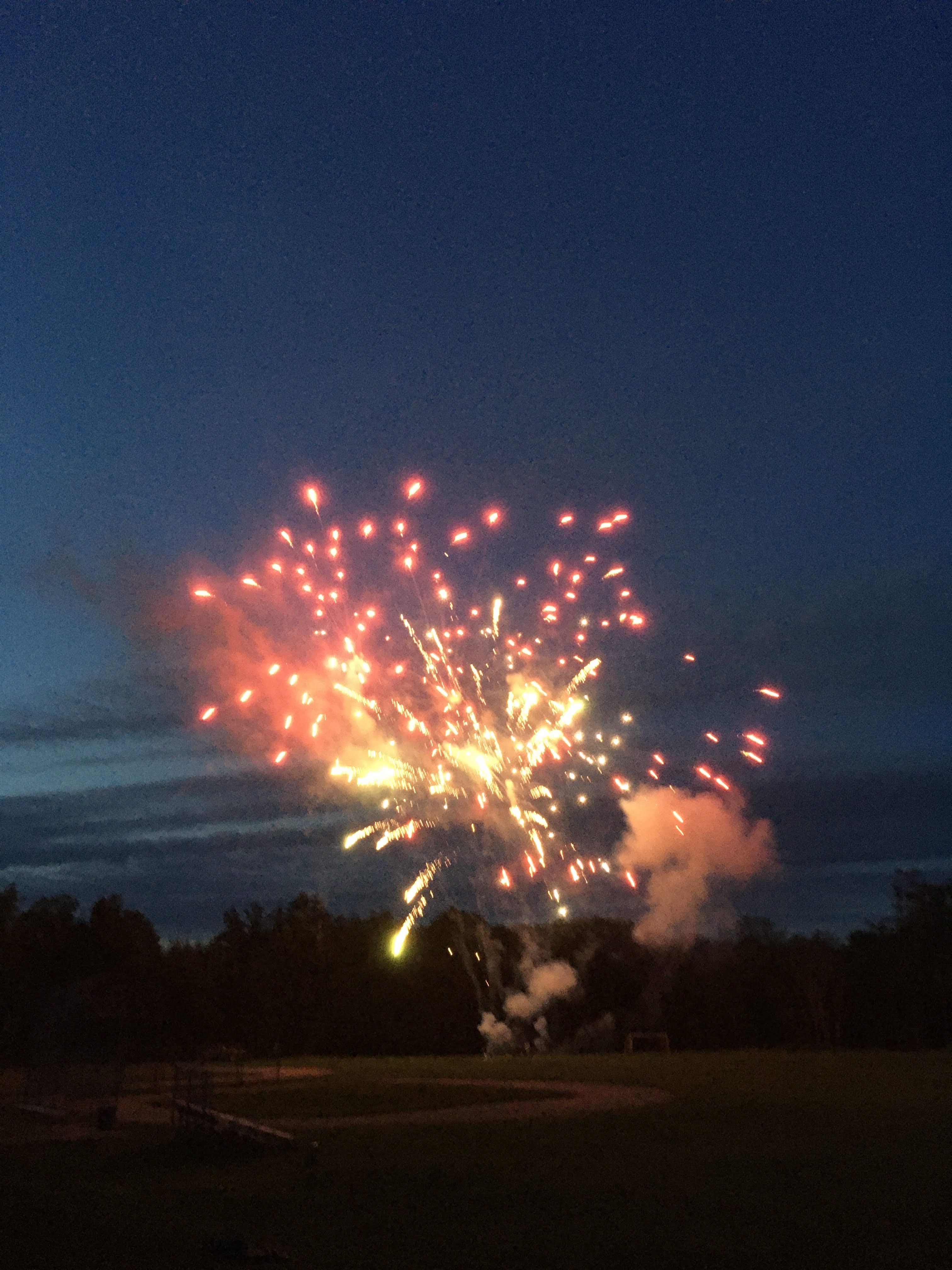 July 1, 2022 at 6:26 am
Public radio's Marketplace program has a report about what seems to be a Chinese government operation aimed at preventing American production of rare-earth elements:
Researchers at Mandiant said that a Chinese group impersonated Americans on social media in order to undermine U.S. production of rare-earth elements....

Earlier this month, a chorus of social media accounts that appeared to be based in Texas started warning that a rare-earth element refinery planned there by Australian mining firm Lynas Rare Earths would cause radiation poisoning, toxic waste and threats to livelihood.

"But these people weren't real," said John Hultquist, a vice president of Mandiant,. "These are hundreds of accounts, essentially part of an information operation."

Continue Reading
June 28, 2022 at 5:28 pm