April 15, 2021 at 10:15 pm
From a Boston Public Library press release:
Mayor Kim Janey today announced that, once approved by its Board of Trustees, the Boston Public Library (BPL) will permanently eliminate late fines for patrons of all ages. This removal of late fines is supported by $125,000 of 'revenue relief' in Mayor Janey's 2021 budget and will go into effect on July 1, 2021. The policy change will remove barriers and increase access to BPL resources for patrons across the City of Boston.

"With the BPL Board of Trustees' approval, we look forward to eliminating library late fines and the equity imbalance they can create," said Mayor Janey. "The Boston Public Library provides important resources, programs, and services to our communities. By removing this barrier to access, we are ensuring that these resources are actually accessible to everyone."

Continue Reading
April 15, 2021 at 12:44 pm
The perverse incentives of the Pandemic EBT program—a family would lose $409 a month by switching three children to in-person from remote instruction—are the topic of an article I wrote for Education Next. Please check out the full article there, headlined, "The Government Is Paying Public School Parents Billions of Dollars to Keep Their Children Home."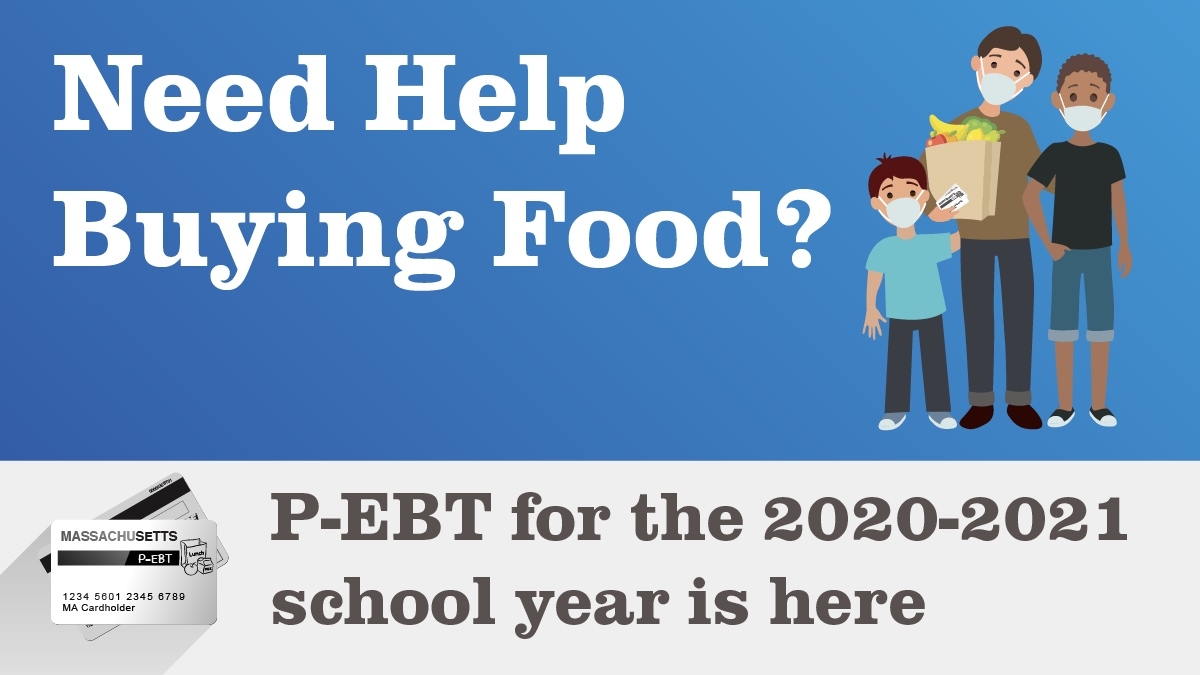 April 14, 2021 at 12:12 pm
So long as Major League Baseball is pulling the all-star game out of Georgia to protest voting laws, maybe it should stop playing games in Boston, Massachusetts, too? The city, home of the Red Sox, is sending mail signed by the former mayor—now a Biden administration cabinet member—requiring residents to answer a mailing or risk removal from the voter registration rolls.
It's funny how making it difficult for people to vote only seems to be an issue that people get upset about when it happens in a swing state. In overwhelmingly Democratic cities, City Hall runs the elections pretty much as it pleases, and protests are rare.
April 11, 2021 at 11:18 am
Over the weekend I got a chance to catch up with Jamie Dimon's shareholder letter for 2020. There's a lot there, and I don't agree with all of it, but there was a significant amount of good sense, especially the emphasis on economic growth. My favorite nuggets:
Democrats should acknowledge Republicans' legitimate concerns that money sent to Washington often ends up in large wasteful programs, ultimately offering little value to local communities. They could acknowledge that while we need good government, it is not the answer to everything. Democrats could also acknowledge that a healthy fear of a large central government is not irrational (like a Leviathan)....

Capitalism has lifted billions of people out of poverty. Capitalism, and the continuous and free movement of capital and, more important, of human talent, in the pursuit of happiness (the invisible hand of Adam Smith), creates a continuous exchange of information and ideas – and constant innovation. ...

Continue Reading
April 9, 2021 at 8:55 am
April 9, 2021 at 8:43 am
March 29, 2021 at 10:18 pm
Even the New York Times is now describing President Biden's plan as "the largest federal tax increase since 1942." It's the topic of my column this week. Please check out the full column at Reason ("Here's How Biden's Proposed Tax Increases Will Affect You"), Newsmax ("Joe Biden Is Demanding Higher Taxes...Will the Cycle Ever End?"), and the New York Sun ("Now They Tell Us: Biden Readies Radical Tax Hikes.")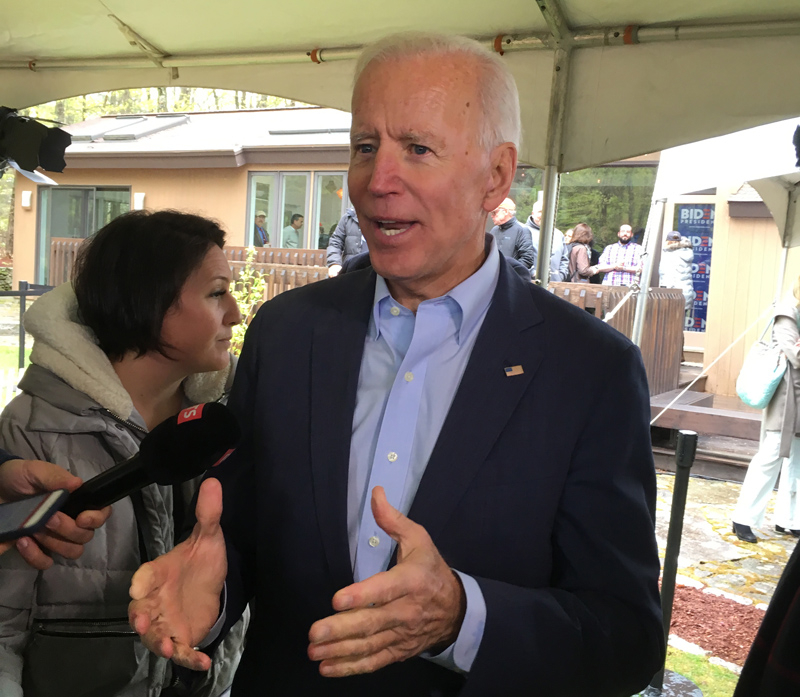 March 26, 2021 at 4:25 pm
March 17, 2021 at 7:38 pm
March 11, 2021 at 8:56 am
March 8, 2021 at 8:52 am
From a New York Times profile of Senator Josh Hawley, a Republican from Missouri with degrees from Stanford and Yale:
Mr. Hawley sharpened his thinking in conversations with his adviser, Dr. Kennedy. Americans, Mr. Hawley argued, were suffering a crisis of "loneliness," prisoners of a culture of individualism unmoored from any shared sense of purpose. Hastening this plight, in his view, was the American right's devotion to the free market.

Dr. Kennedy was somewhat surprised to learn years later that his advisee was evangelical; for him, Mr. Hawley's ideological instincts had called to mind "Rerum Novarum," the encyclical issued by Pope Leo XIII in 1891 condemning unfettered capitalism and endorsing measures like trade unionism as means of reinforcing the dignity of the working class.

...His rejection of Republican economic orthodoxy was well documented, but he convinced libertarian-minded conservatives like Mr. Humphreys and David McIntosh, president of the Club for Growth, of his devotion to the free market.

Continue Reading
March 7, 2021 at 10:21 am
A good column by former Obama administration official Steve Rattner. He concludes "Wasting precious dollars that could be better spent can't possibly be worth the risk of igniting high inflation again." Rattner writes:
the measure's spending far exceeds the extent of the shortfall in economic output caused by the pandemic....
The $510 billion in aid to states and localities (including for education) should also be dramatically reduced; the Committee for a Responsible Federal Budget recently explained how Moody's Analytics estimates only "an additional $86 billion of aid is needed to cover revenue losses."...

Continue Reading
March 7, 2021 at 9:55 am
Interesting reporting in a front-page New York Times news article that interviews dozens of Latino men about why they vote Republican:
Like any voter, these men are also driven by their opinions on a variety of issues: Many mention their anti-abortion views, support for gun rights and strict immigration policies. They have watched their friends and relatives go to western Texas to work the oil fields, and worry that new environmental regulations will wipe out the industry there. Still, most say their favorable view of Republicans stems from economic concerns, a desire for low taxes and few regulations. They say they want to support the party they believe will allow them to work and become wealthy....

Sergio Arellano of Phoenix, Ariz., said he had a story he liked to tell about the moment he registered as a Republican. When he was an 18-year-old Army infantryman on home leave, he went to a July 4 event and spotted the voter registration table. He asked the woman sitting there: What's the difference between Republicans and Democrats?

Continue Reading
March 3, 2021 at 6:57 pm
March 1, 2021 at 8:17 am
From the New York Times obituary of California clothier Fred Segal:
Mr. Segal credited his early success to his ability to be honest with customers.

"I learned at a very young age that the area of no competition is in integrity," Mr. Segal told Haute Living. "When I was selling in my store to my customers and they came in wanting to buy this or that, if they put an outfit on and they asked me for my advice, part of the time I'd say, 'Take that off, don't even buy that, that would be ridiculous, you don't even look good in that.' That's really deep honesty. You don't find that in business, you know?"

Continue Reading